éolane Tallinn received Mr. Andres Sutt, Estonian Minister for Entrepreneurship and Information Technology, to talk about the country's industrial strategy.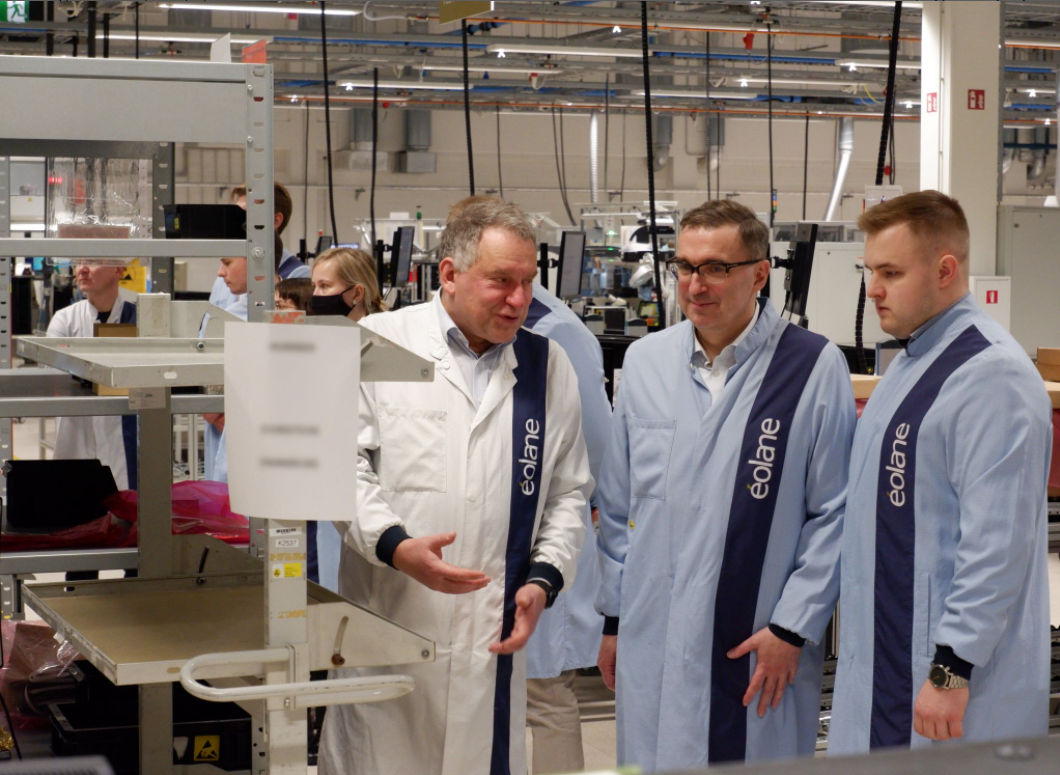 Towards Europe reindustrialisation
After the visit of the French Minister for Europe and Foreign Affairs, Mr. Franck Riester, last September, we had the honor of welcoming to our premises in Tallinn Mr. Andres Sutt, Minister of Entrepreneurship and Estonian Information.
Mr. Sutt responded to our invitation to better understand the challenges we, éolane, are facing in Estonia. We were able to discuss competitiveness and attractiveness, Estonian and European industrial strategy and associated challenges such as energy or local skills.
éolane Tallinn is one of Estonia's major manufacturers with an ambitious development plan that is attracting the interest of the ministries concerned.