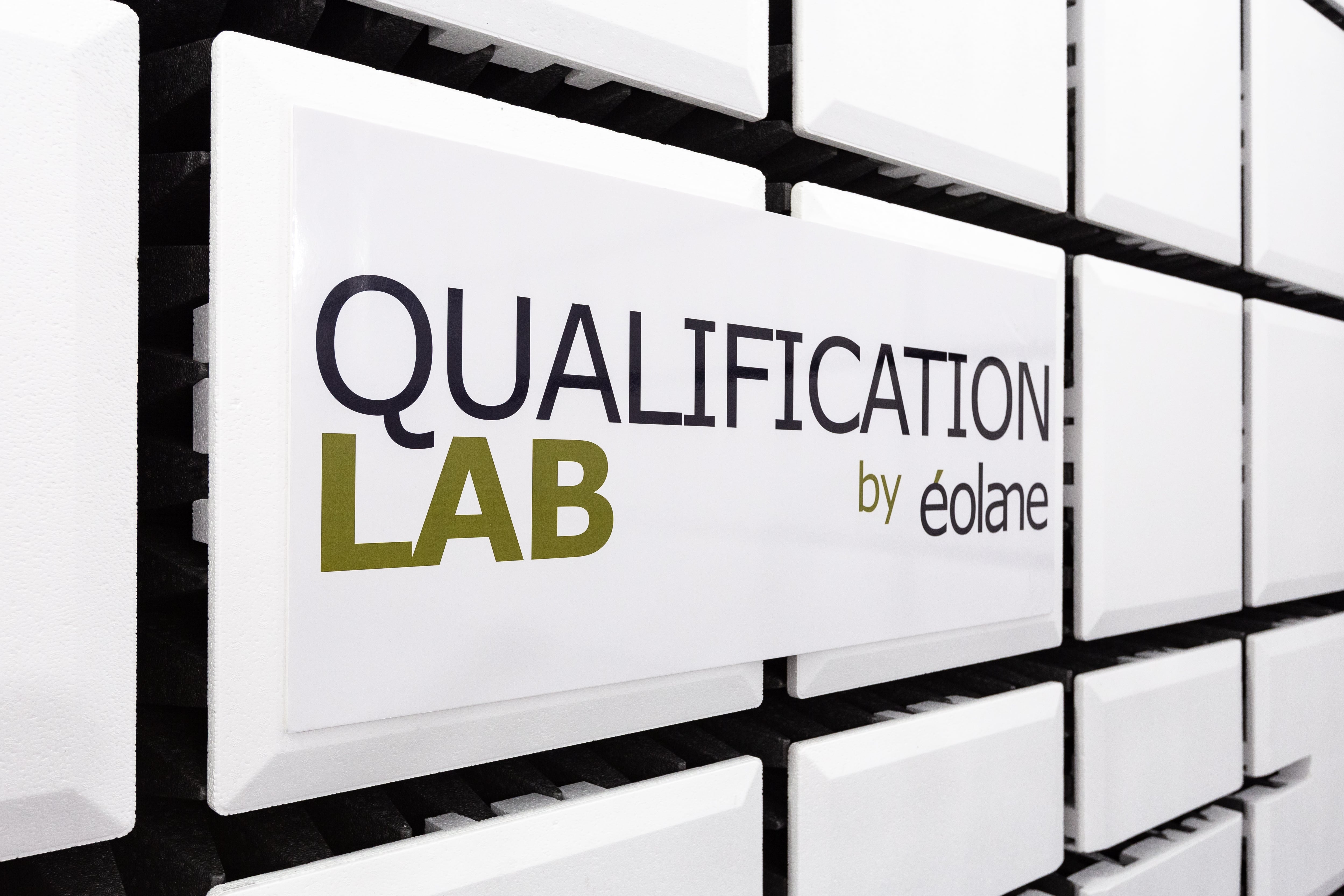 In order to support even more closely all the projects of its customers and future customers, éolane has enriched its services with a new offer: a new Qualification Lab by éolane. This technological breakthrough positions éolane as the only French EMS capable of qualifying and effectively improving the EMC and radio performance of developments. Accessible to all, this cutting-edge R&D expertise allows éolane to complete the overall support (from design to management of obsolescence of electronic assemblies) of all contractors' requests. 
éolane Group has received COFRAC accreditation attesting that its EMC and Radio laboratory "Qualification Lab by éolane" meets the requirements of the NF EN ISO/IEC 17025 - 2017 standard and the Cofrac application rules for analysis and test activities in :
Electricity / Various Electrical (or Electronic) apparatus

Electromagnetic compatibility tests in emission
Electromagnetic compatibility tests in immunity

Electronic, Computing and Telecommunications / Telecommunication Equipments

Testing of telecommunication terminal equipment
A laboratory's fulfillment of the requirements of ISO/IEC 17025 means the laboratory meets both the technical competence requirements and management system requirements that are necessary for it to consistently deliver technically valid test results and ensures independence and confidentiality for its internal and external customers. The management system requirements in ISO/IEC 17025 are written in language relevant to laboratory operations and operate in accordance with the principles of ISO 9001.
This high-level certification laboratory, based on the CENTER Region Angers site, is connected to all of the group's production factories as well as to several other laboratories. éolane can provide this offer unrelated to production within an unprecedented period of only 3 weeks (compared to 6 or 8 weeks for other laboratories). An EMC expert is available to support development in all phases (from RAO to qualification) and to minimize partial and targeted risks to optimize deadlines and avoid redesigns due to non-compliance.
Finally, the éolane Qualification Lab helps reduce design costs for mass production, by testing design improvement.
Internal laboratory: 2k € / day
Intervention of an expert: 1.2k € / day
Offered services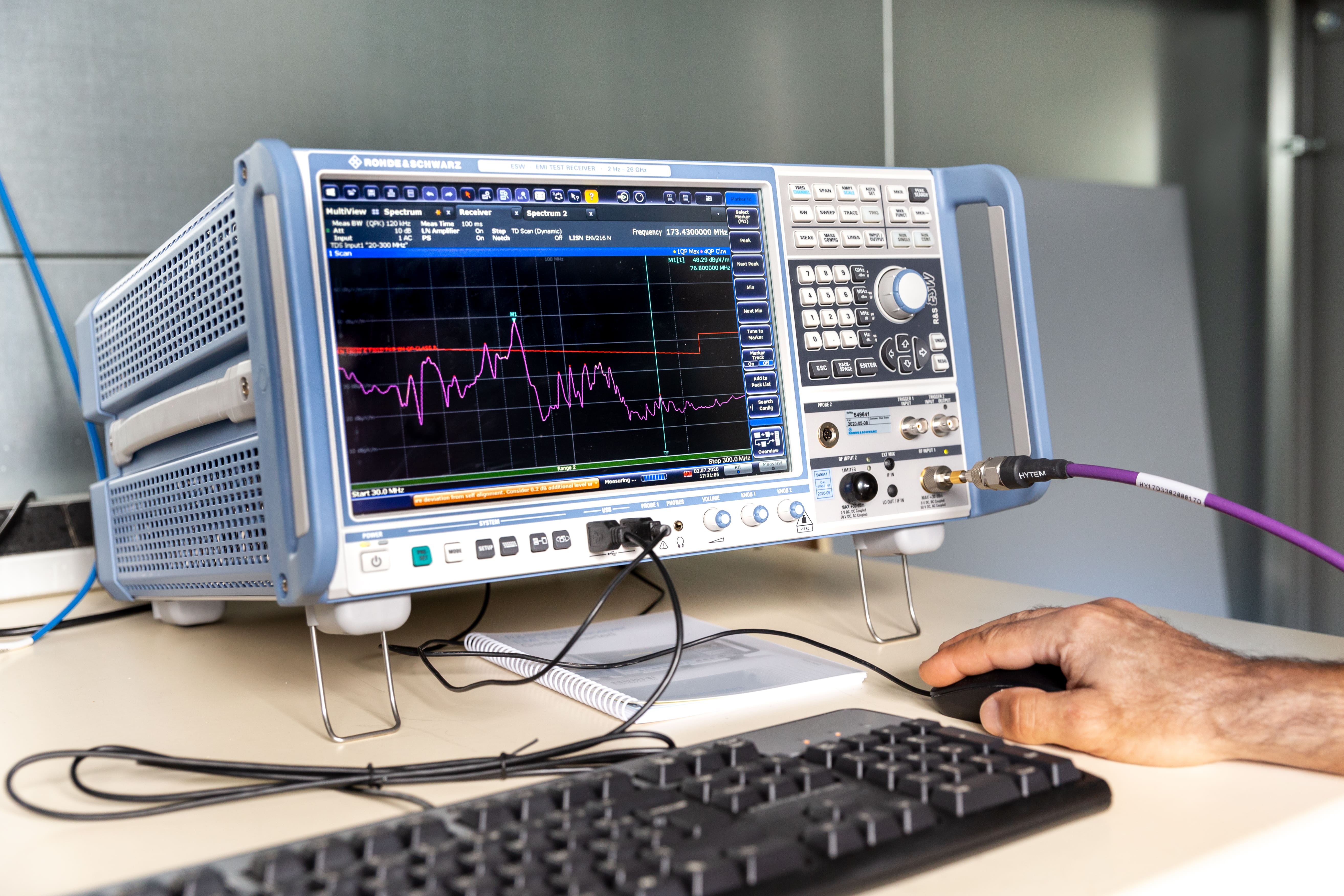 Regulatory assistance, risk analysis required for CE marking in Radio, CEM, BT or Atex directives. An international approach is compatible for the United States and Canada
EMC tests, ISO 17025 accredited, for emission and immunity in the automotive, military, aeronautics, rail, IoT, household electrical, medical, measuring devices ...
Radio tests, ISO 17025 accredited, for IoT: LoRa, Sigfox, BT, RFID, Wifi ...
Electrical safety tests, mainly EN61010-1 for measuring and industrial devices, EN62368-1 for audio / video, information technology and communication equipment and EN60335-X for household appliances.
An annual online check required on mass production for ECE R10 (automotive) regulations, ISO 17025 accredited,
A rapid obsolescence service: qualification of alternative references by optimizing the test plan and internal tests
Latest generation high-performance equipment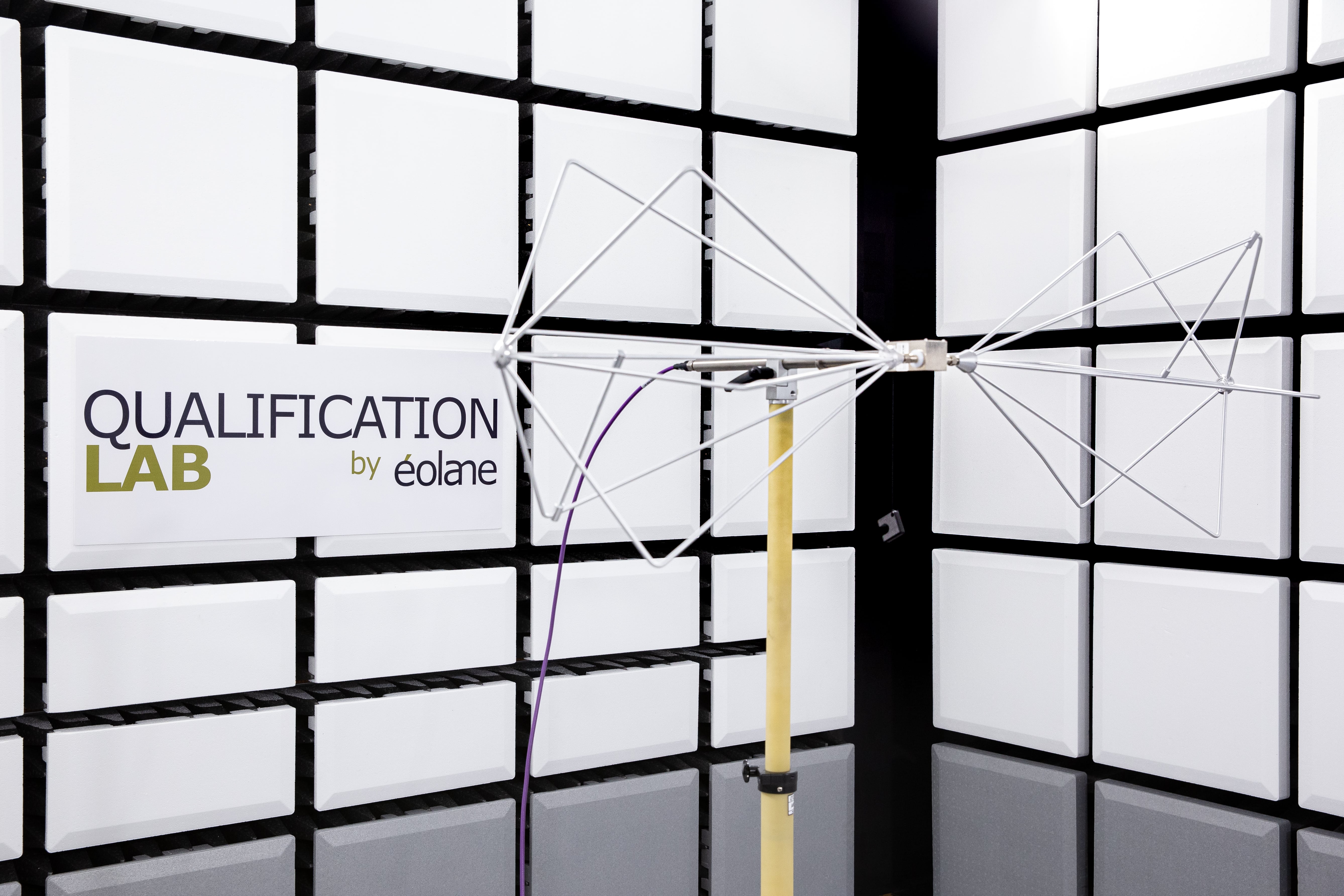 A large Faraday cage: 8.3x5.5 m Full Anechoic Room,
A Reverberating Chamber with Brewing of Modes (RCBM),
A Rhode & Schwarz ESW26 Receiver: 26GHz, "Time Domain Scan" (1000 times faster than a conventional receiver),
All antennas required from 10 kHz to 26 GHz,
Power amplifiers for tests at + 600 V / m,
Pulse generators EN61000-4-x, ISO7637-x,
Free space measurement site for RFID
 
Examples of services
Examples of regulatory assistance
Optimization of the naming of devices in a family range to reduce registration costs in the United States for FCC rules
Use of military or automotive tests to justify compliance with certain CE marking requirements
Choice of the required standard for CE marking and automotive regulations on a radio device used in both trains and buses
Examples of fast obsolescence service
With a good knowledge of the equipment and an update of the risk analysis. The éolane experts only redo the tests necessary to ensure that the new reference will maintain the device's compliance.
 
Examples of tests performed
Radio: Qualification for the RED directive
EN 300220 for LoRa or other short range device
EN 300330 for RFID (125kHz, 13.56MHz)
EN 300328 for BT or Wifi devices
EN 301893 For 5 GHz Wifi
CE marking EMC, all types of product
EN 55032, EN 55035 tests for ATI equipment: CISPR 16-2-1 and 16-2-3 tests…
Immunity tests: EN 61000-4-2, EN 61000-4-3 up to 30V / m, EN 61000-4-4, -4-5, -4-6, -4-8, -4 -11
EN 60601-1-2 for medical devices
EN 50121-3-2 for railway rolling stock
EN 301489-x for radio equipment
Automotive EMC 
CISPR 25 for ECE R10 for all ESAs: Electrical / electronic sub-assembly
BCI and RF immunity at 200 V / m ISO 11452-x
ESD according to ISO 10605
All ISO 7637-x standards soon
Aeronautical and military EMC
DO160 section 21: emissions, section 15: compass deviation
AECTP-500 NRE02 radiated emissions 10kHz-18GHz, NCE0x conducted emissions
Electrostatic discharge according to NCS12 of AECTP500, DO160 section 25
Immunity to injected fields and currents AECTP-500 NCS07, NRS02, DO160 section 20
---
Contact
Olivier Roy 
olivier.roy@eolane.com 
+33672632995
Expert in EMC and radio regulations, responsible for the laboratory (more than 20 years of experience in the same function,
Representative of aeolane at Redca: The Radio Equipment Directive Compliance Association