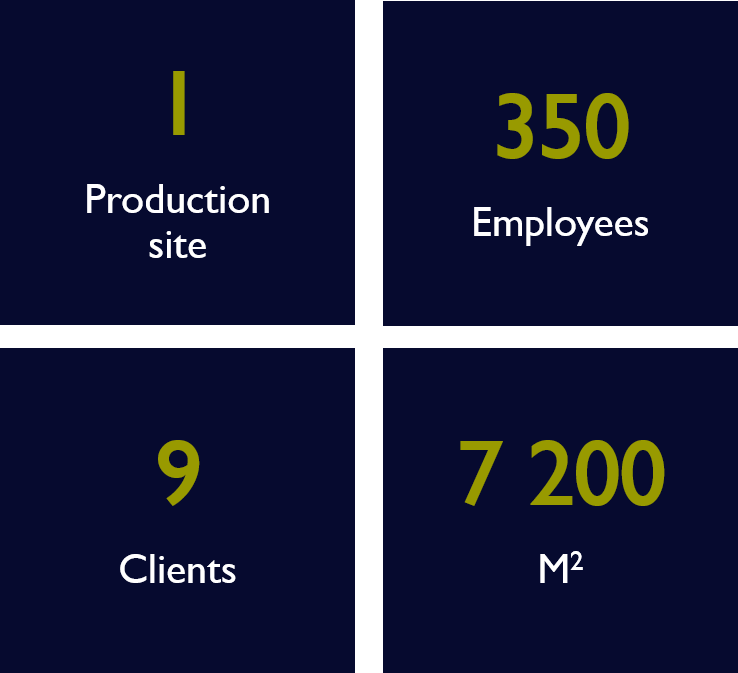 The new éolane Tallinn factory, with 350 employees and 7,200m2, is a great opportunity to offer to both customers and employees state-of-the-art conditions. With a production space which is planned to increase by one third every 3 years, éolane Tallinn definitely has the ambition to foster and broaden even further partnerships. 
Taking part of éolane Group's strategy, Tallinn's subsidiary supports both global and local partners. In the last 5 years, it has developed its expertise beyond the historical telecom and multimedia market segment. Automotive lightning is the most dynamic field thanks to its numerous types of applications. 
Meanwhile, éolane Tallinn participate in the worldwide trend of connectivity and "green energy" development. Its concern is as well to participate actively in local community. éolane Tallinn provides in-house training and partners with universities to give personal growth opportunities to youngsters. Everyone is welcome, whatever the background, the age or the culture, as far as there is the will to take part in this human adventure!
Expertise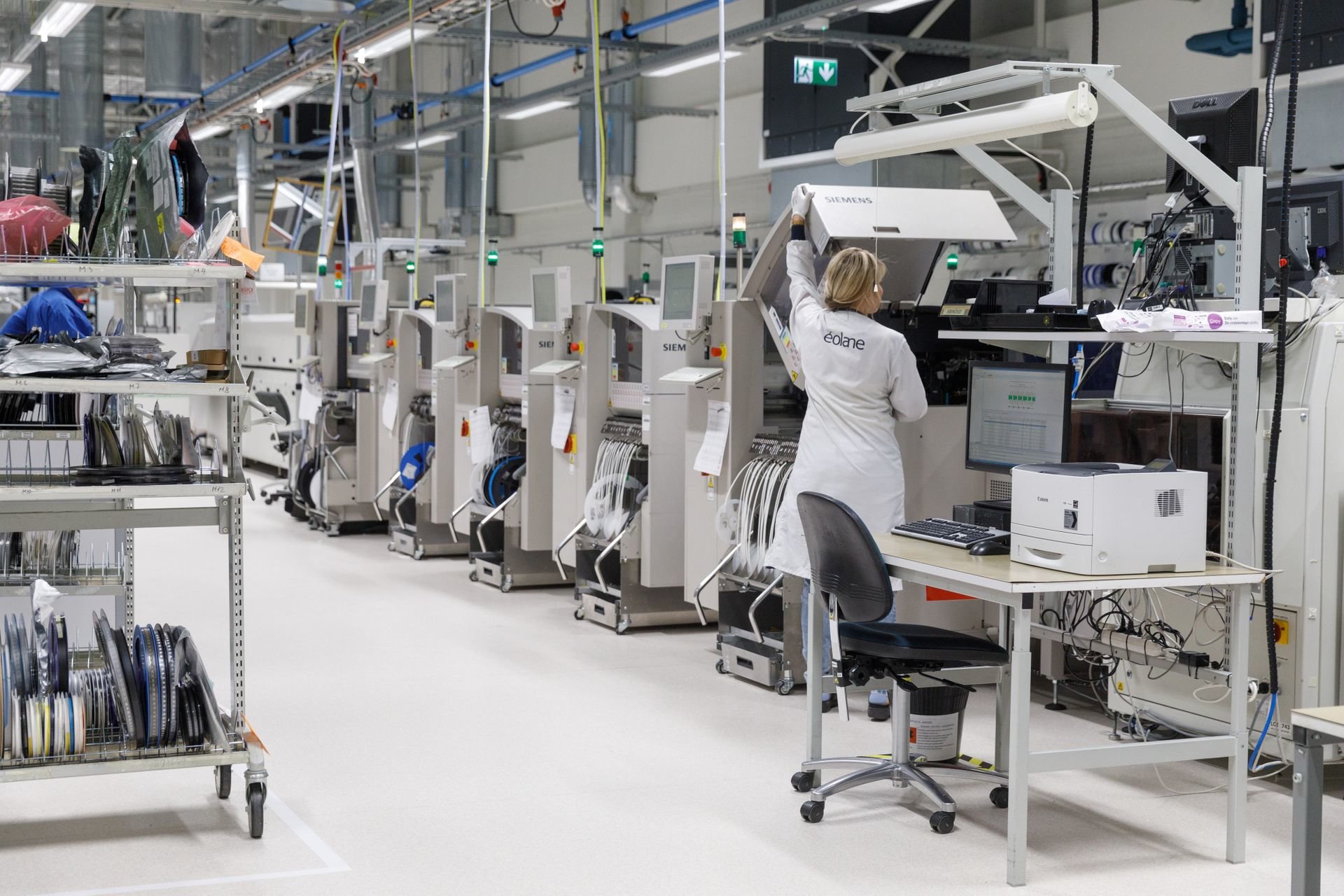 Product & Process Industrialisation
High Mix Middle Volume production with 6 SMT lines (up to 550 000 components per hour)
Selective soldering and 2 wave soldering lines 
Automatic pin insertion
Inline 3D SPI,  AOI & ICT 100%
Full traceability with 100% laser marking
Test strategy & bench development (Calibration)
Conformal coating (automated process H2Y2020)
Overpressure in production area (5 Pa )
> 94% OTD average
Services
Engineering
Sourcing and Supply Chain
Supply Chain management
Logistics / Customs
Obsolescence management
Manufacture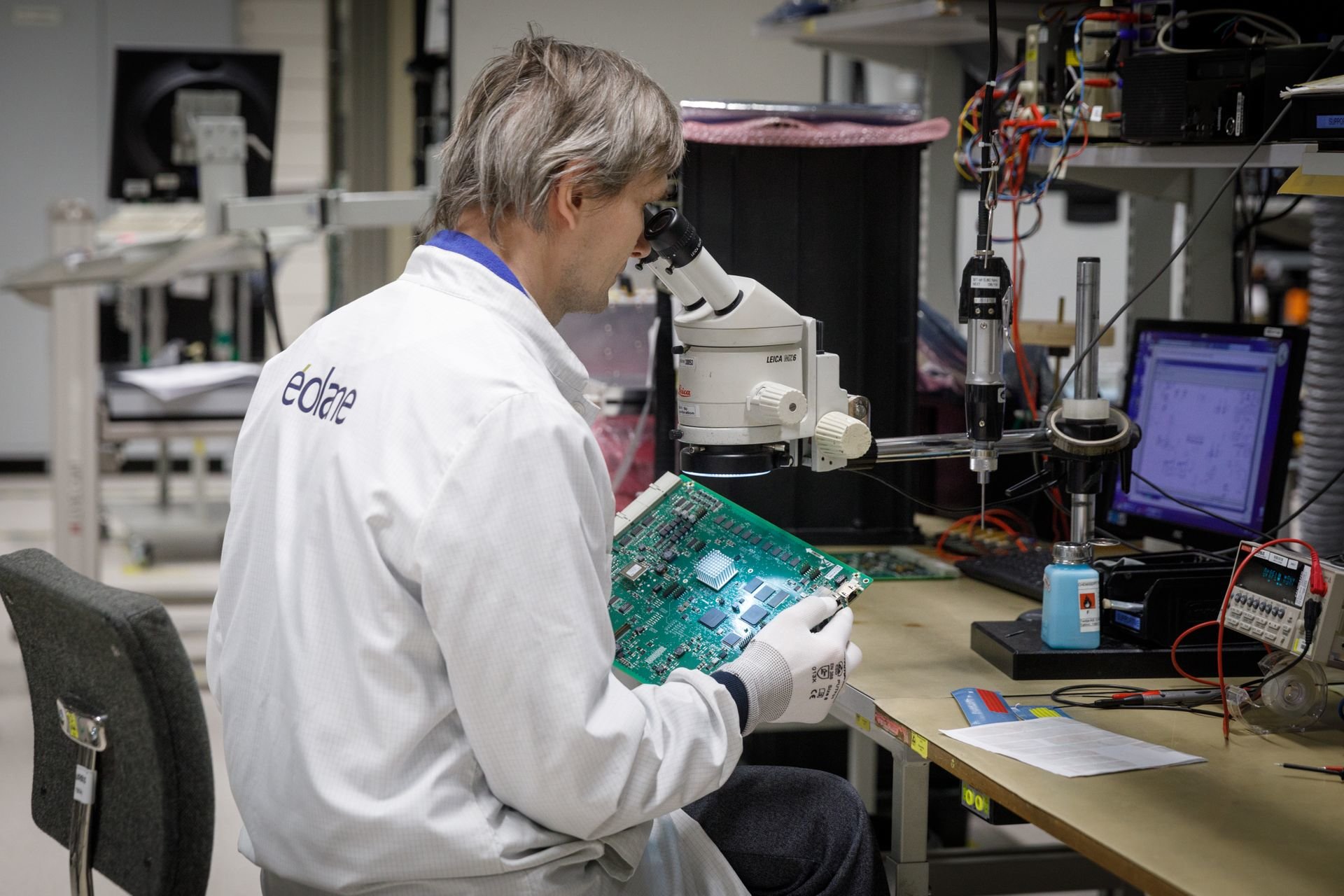 Printed circuit assembly
Systems integration
Electronic package assembly (commercial package)
After-sales service
Repairs
Rework / Reconditioning
Logistics / Reverse Logistics
Supplier / extended guarantee
Specific areas of excellence
NPI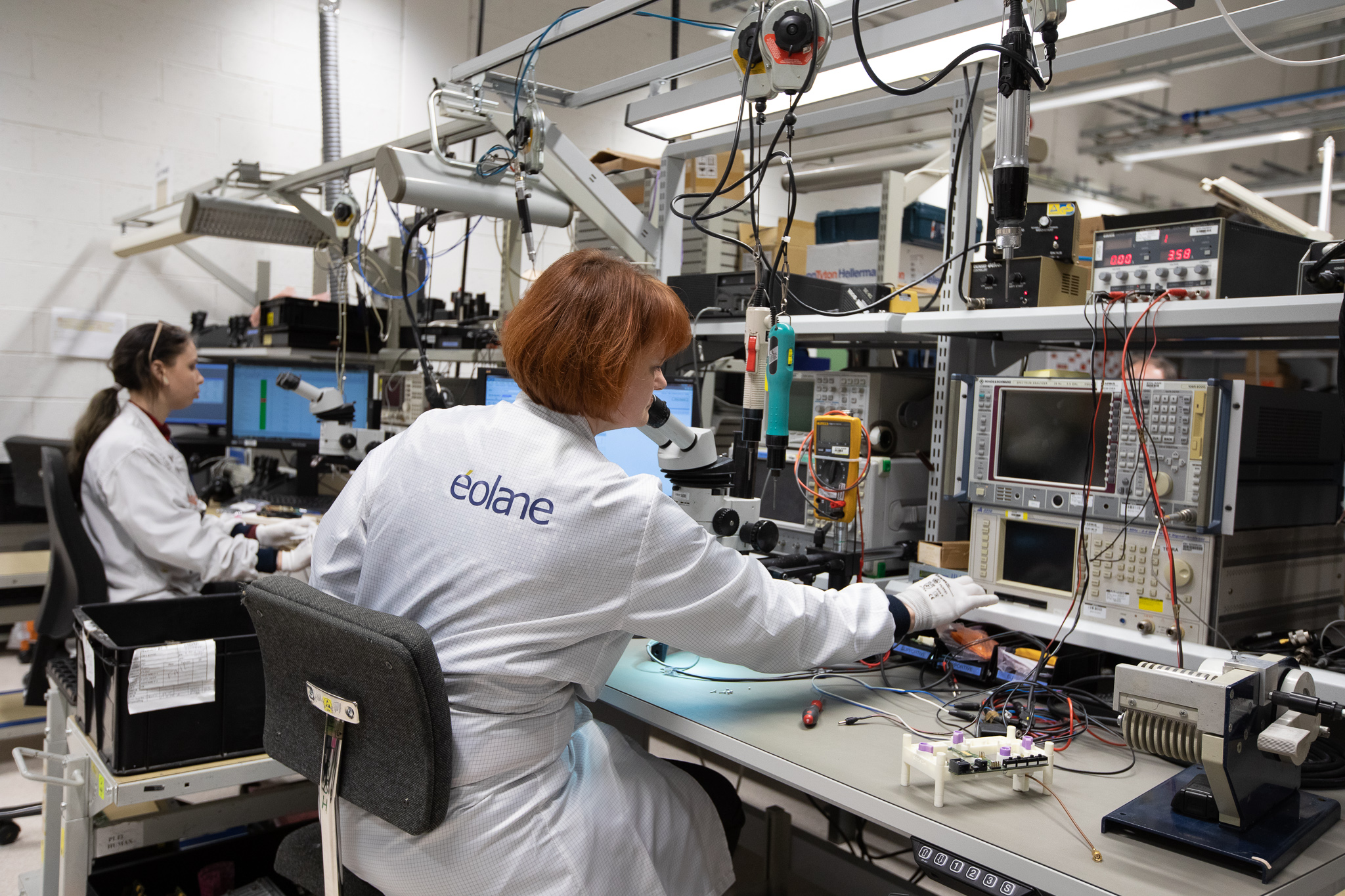 More than 20 years' experience in new product launches, approximately 200 prototypes a year
Rapid and flexible prototyping services
Network of suppliers and distributors to support turnkey solutions
DFx  reports
Printed circuit assembly
Experience since 1994 working with market leaders in Telecommunication area such as Nokia, Ericsson, Inmarsat .
6 modern SMT assembly lines – altogether 550k CPH, including PoP technology
THT equipment - wave soldering and selective soldering lines
Coating line ( from summer 2020 )
ICT and functional tests, SPI (3D solder paste inspection), AOI (Automatic Optical Inspection - 2D and 3D), x-ray, acoustic microscope, visual inspection
Electronic module assembly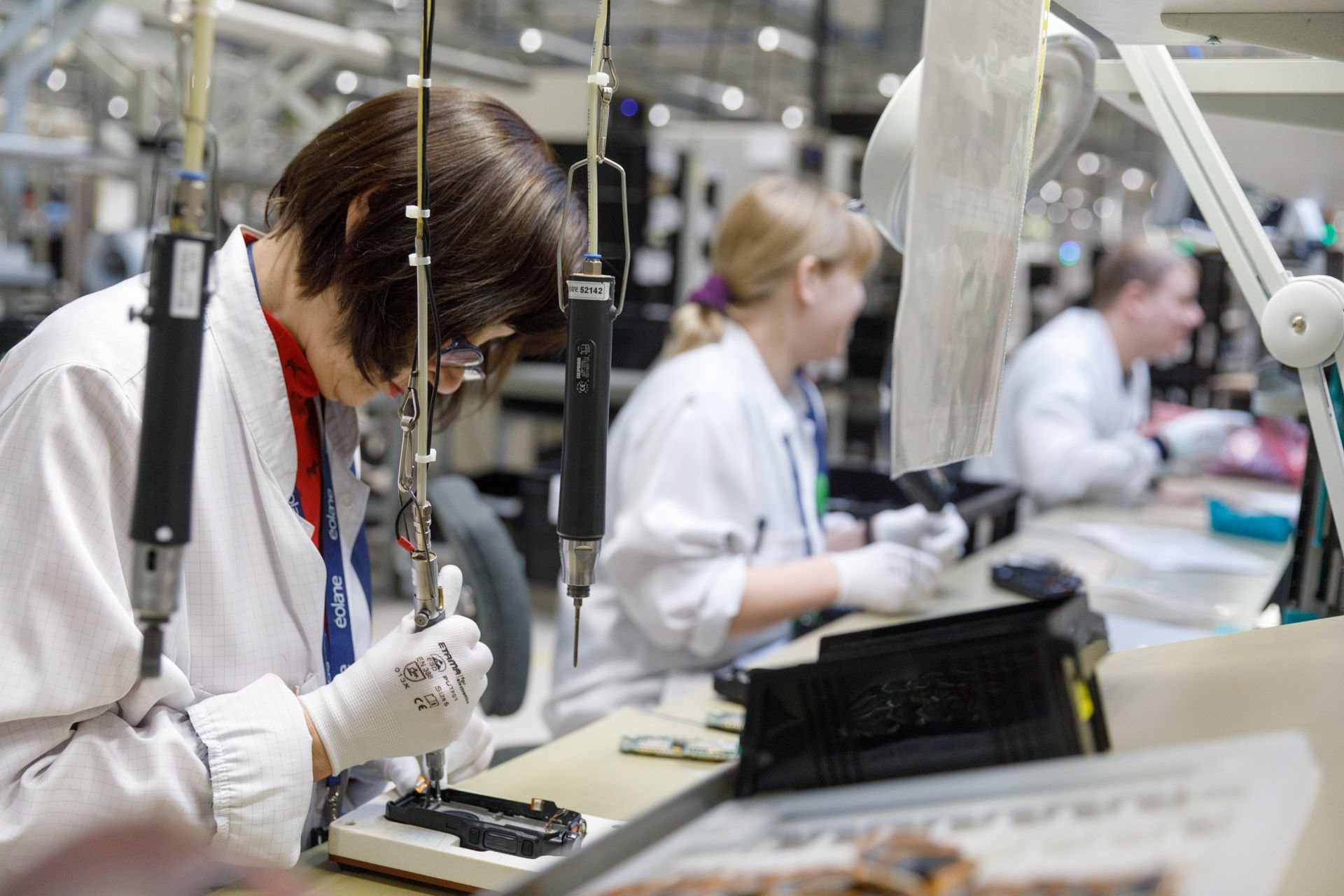 Multi-purpose assembly lines and cleanroom
Final assembly including screwing , gluing , dispensing , rivering , pressfit processes
LEAN manufacturing approach (Six Sigma, 5-S, QRQC, Kaizen and JIT)
Low-cost automation, in-house assembly tools, development of mounting and fixation equipment
After-sales and production repair service
Different levels of repair and return services
Capacity to repair components including BGA and odd form component  replacement.
Reconditioning and recycling (cosmetic repairs, software upgrades, testing)
Logistics assistance and reverse logistics
Production tools