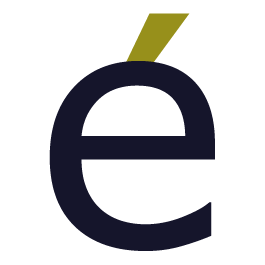 With 2,400 employees including 150 R&D engineers and highly qualified production teams, the éolane Group guarantees technological performance, proximity and customer intimacy with pragmatism and agility.
---
Our profession is the design of advanced electronic PCBA produced in small, medium and large series, and their integration into a final product. We produce on 3 continents, as close as possible to the needs and markets of our customers. 
Concretely, we are an EMS (Electronic Manufacturer Services), designer, manufacturer, producer and maintainer of electronic assemblies and sub-assemblies, and we have also developed expertise in OMD (Original Design Manufacturer) and CDM (Contract Design Manufacturer).
Our value proposition is based on an expertise that allows us to meet a wide range of needs of industrial players from eight main markets: Defense, Industry, Telecom, Railway, Automotive, Medical, Energy and Aeronautics.
We are the factory of our customers
Our ambition in terms of R&D is for our engineering offices integrated into our production sites, to assist in the design and support the products industrialization imagined by our customers, whether they are Institutional Customers, Large Groups International or Start Up.
Our goal is to become the industrial services essential platform in order to help them to Specify, Design, Source, Industrialize, Prototype, Produce, Maintain or manage the obsolescence of their products (see our Services and Solutions).
Our company is a true multinational… made in France 
éolane qualities are orchestrated, monitored and encouraged by the group's holding company based in France, a true body for sharing experience, knowledge, skills, harmonization and of course control.
Because we are, Agile, Intimate, Expert and Committed, each country uses its factories according to its own qualifications and certifications necessary for the proper treatment of specific standards related to our different markets.
In China, Estonia, Germany, Morocco ans soon in Malaysia we respond locally and in a unique way to the needs of the sovereign industries of each country, to International Key Accounts and to local players.
What the Covid-19 crisis taught us
We have learned that our multinational model "made in France" is relevant and expected.
Relevant because it has allowed us to reveal our strength, our usefulness, our resilience. In particular, we were able to produce over 10,000 "heart of systems" cards for artificial respirators in 50 days, which is 100 times more than our usual annual production.
Expected because our model has become the one sought by each country to meet their challenges of independence and sovereignty.
ALIZÉS, our transformation plan
In its approach of permanent innovation and to guarantee industrial and technological excellence at all times, in the beginning of 2021 éolane implemented a major transformation of its activities towards Industry 4.0 with its strategic plan ALIZÉS, making it possible to respond reactively, personalized and fluid to all of its customers.
These are the values that we want to make available to each of our customers, in each of their markets, in each of our sites, all over the world ... and for you in particular.
We are proud to be éolane.