éolane has a 700m2 ISO Class 8 Clean Room in Angers.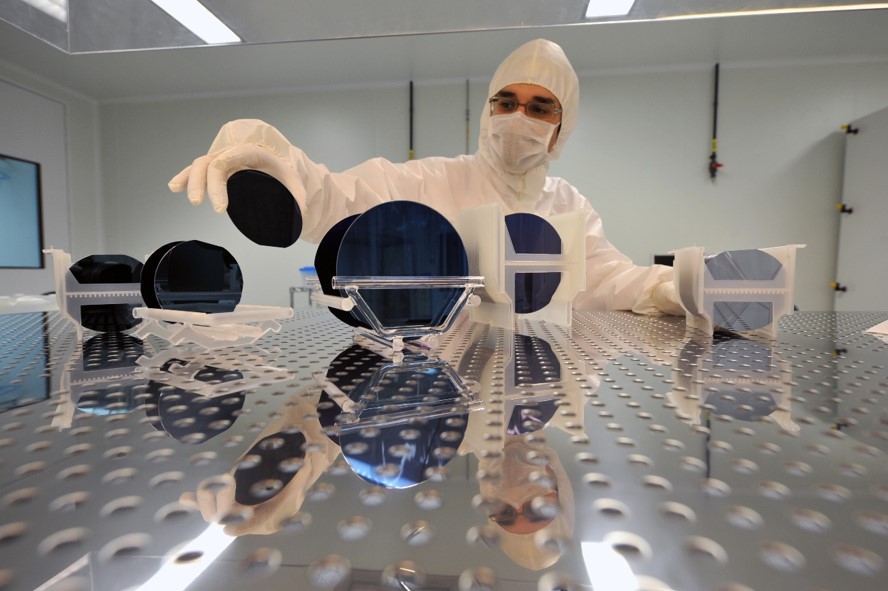 The ISO 8 room standard (or Class 100.000 according to the US standard) requires users to have a particular level of equipment to maintain, according to the ISO 14644-1 standard, a maximum of 29.3 particles of 5µm/m3.
It is a closed contamination environment where air quality (particle concentration), temperature, hygrometry and pressure are controlled and mastered.
It requires strict operating procedures and a high equipment level.
It guarantees that no significant particles (dust) will disturb the assembly of sensitive electronic components.
This room, which protects the production of sensitive microelectronic processes, meets IATF requirements.
This clean room allows: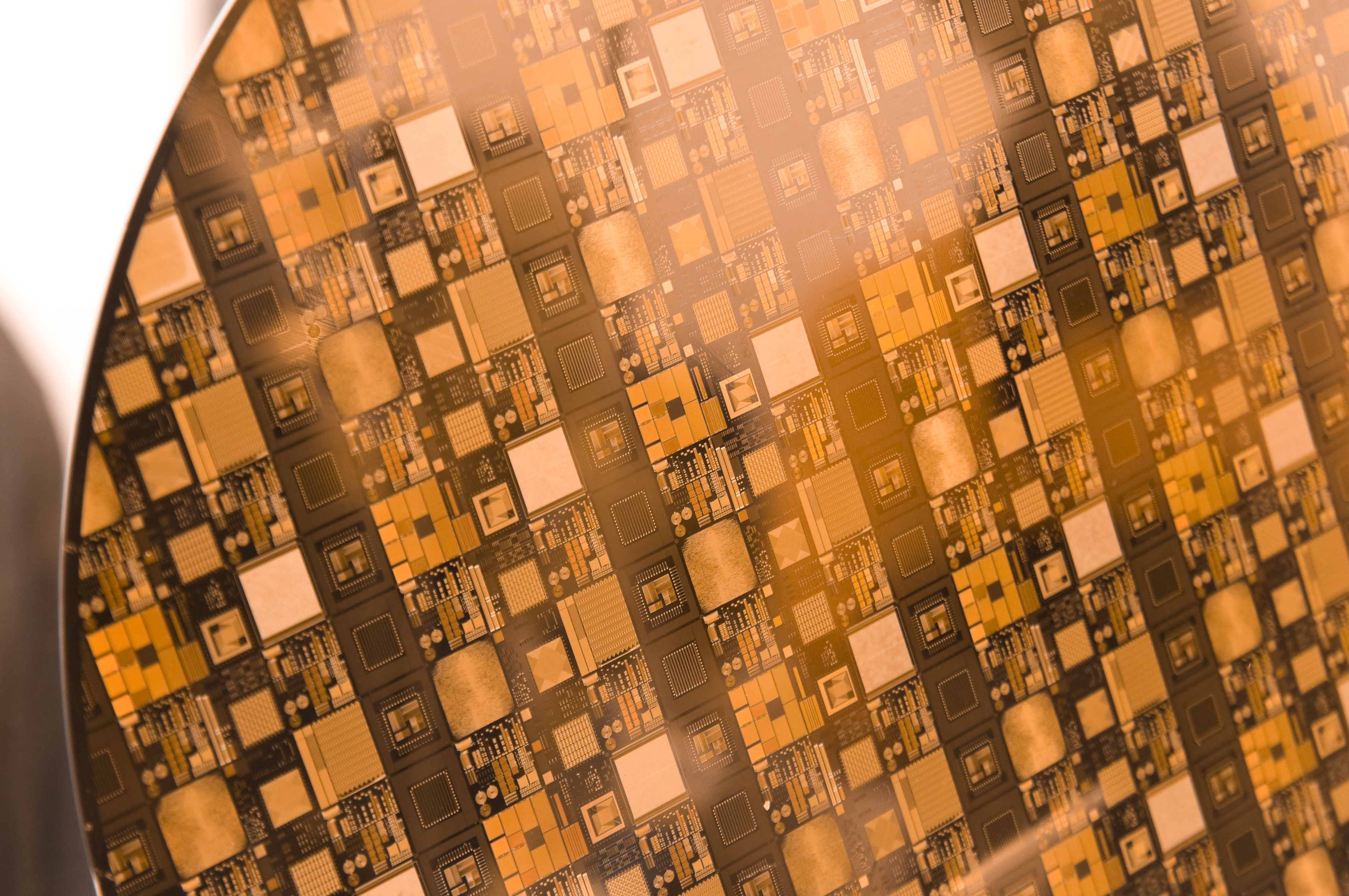 Miniaturization / Optimization
Performance Improvement
Thermal Dispersion
Parasite Reduction (Rf)
Power Consumption Reduction
It is organized in 4 areas (with individual traceability of components from the beginning of the manufacturing process):
Component transfer line - SMT
Microchip assembly line - Chip On Board
Integration line - BACK END
Hybrid and final TESTS area
SMT area
Automated SMT line - small, medium and large series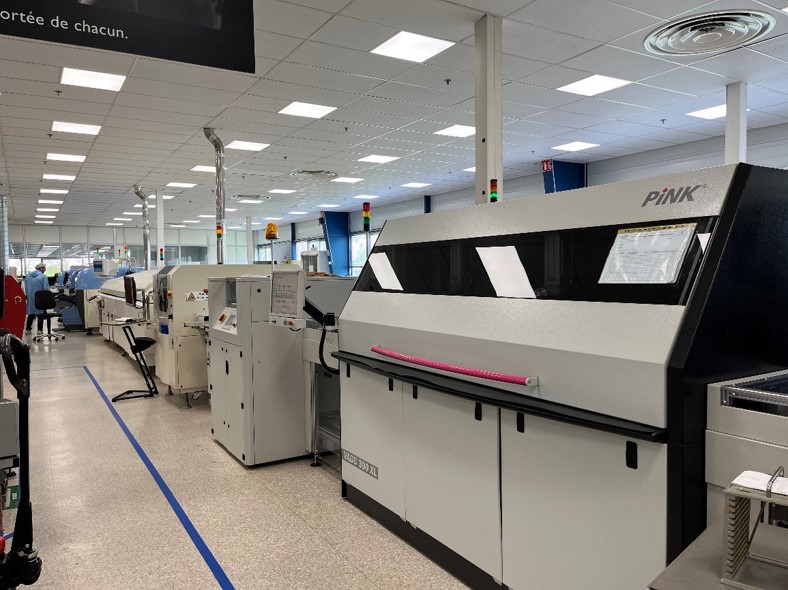 PCB FR4, Ceramic substrates, SMI (Al & Cu),
Screen printing
Report component size 1005
Reflow process
Convection oven
Vacuum convection oven (VOIDS rate < 5%)
Vacuum Vapor Phase Oven
AOI & X-ray control
Card cleaning
HFE
Vigon A200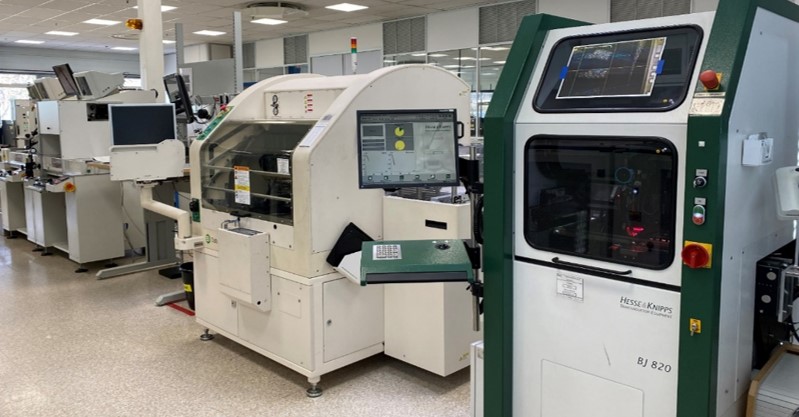 Glue dispensing / Stamping / Flux dipping
Flip chip transfer
Wafer size 4-12'' / Waffle pack / gel pack (10µm placement accuracy)
Automatic Wire Bonding (Al wire / Fine Au from 17,5 to 60µm)
Automatic Wire Bonding (Heavy AL wire from 100 up to 600µm)
Ball bonding (AL / Au wire : from 20 up to 50 µm)
Underfill / Dam & Fill / Glop top / Top cover sealing
Back END area – Integration
Automatic integration of electronic assemblies and sub-assemblies in a final environment,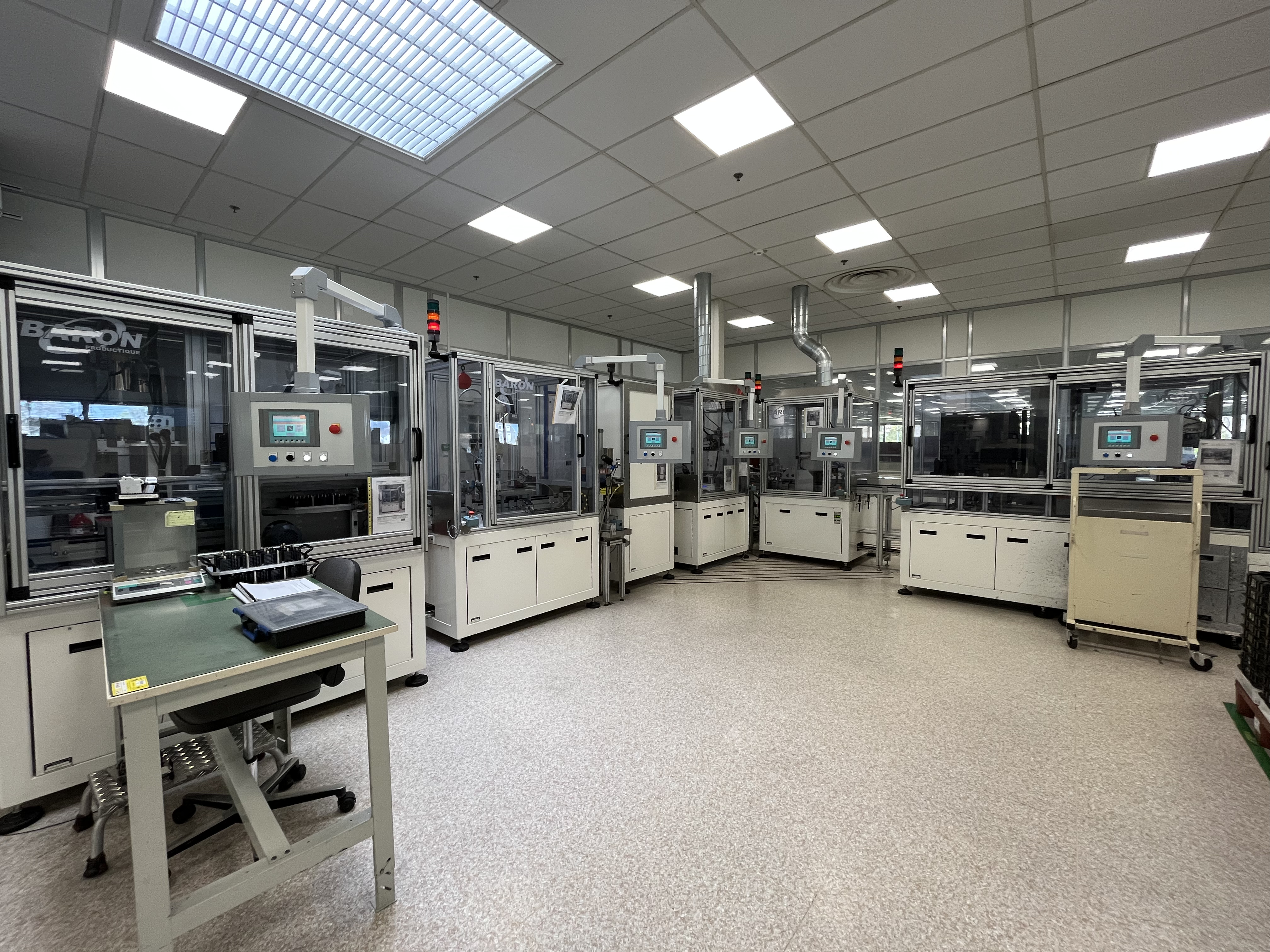 Integration of special custom-made equipment:
Glue and gel dispensing robots (humidity), placement robots...
Heavy wire cabling,
AOI,
Encapsulation,
Automatic control of glue joints and wire bonding
Laser marking,
TEST area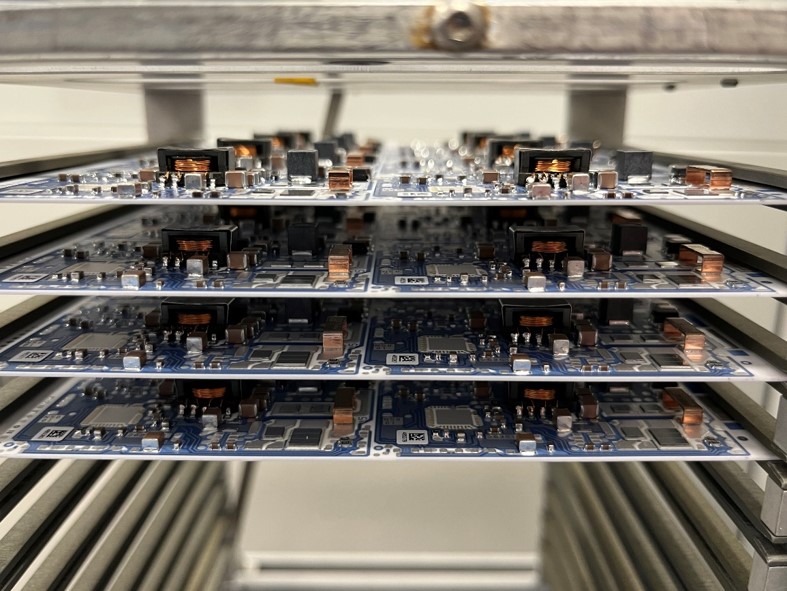 Hybrid tests between COB and Back End islands
In Situ Test (resistance, diode capacity of components)
MOS test (power components test)
FCT test (test in operational condition)
Final tests after the Back End island
VRT burn-in
Final Test (functional tests of temperature rise)