The tailor-made offer of eolane intervenes over the entire life cycle of a product, in a modular way, from R&D to dismantling, including Prototyping, Production and Maintenance in operational condition.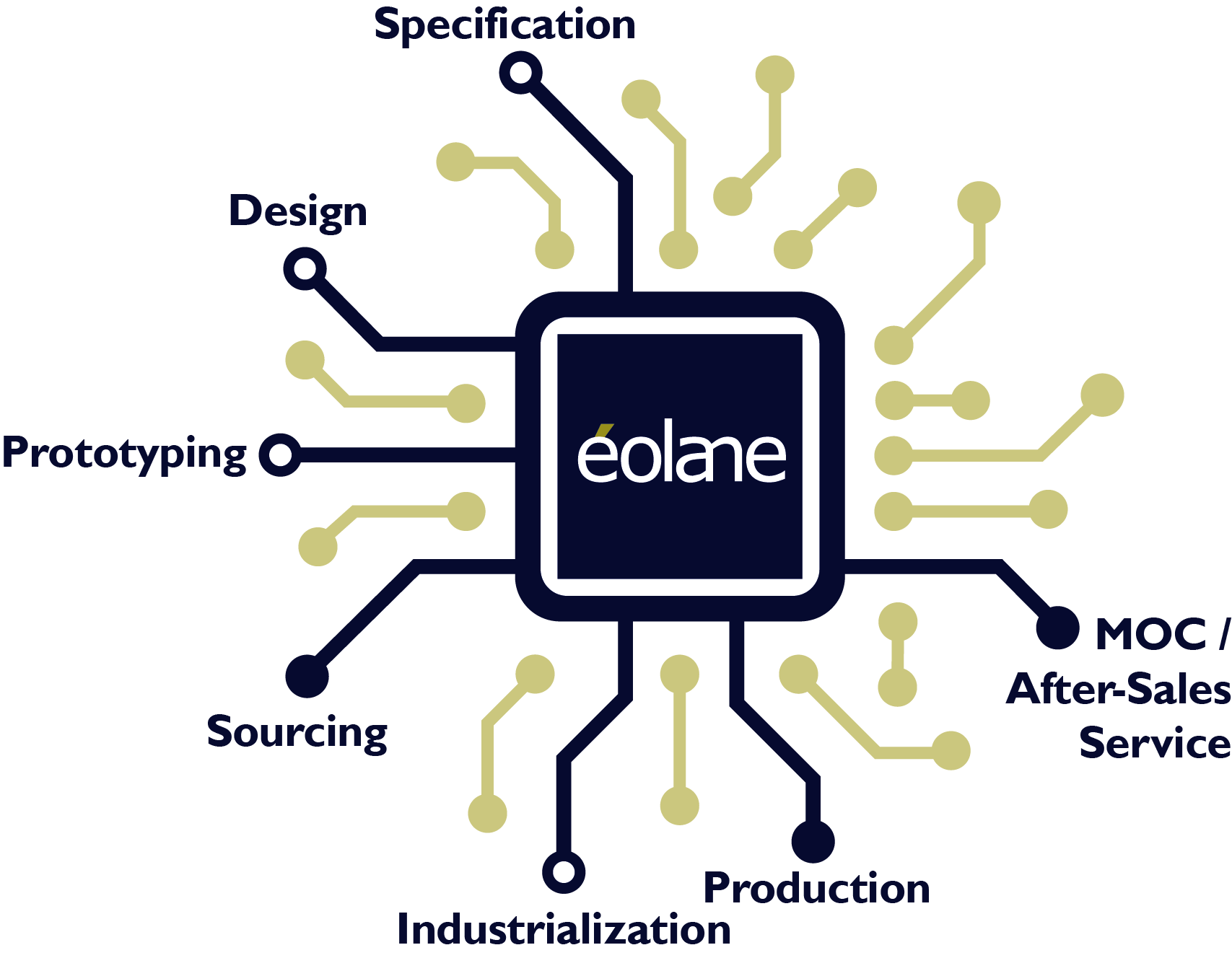 Prototyping
EMS (Electronic Manufacturing Services) is the core business of éolane. Given the nature of its customers from highly technological sectors, éolane specializes in many areas:
Design, industrialization and manufacturing of equipment
(Electronic cards and equipment, Cables and cable structures, mechanical developments)
Development of electronic cards, in particular high-tech
(Class 3 control and finishing skills and Chip On Board).
Development of systems, test and test benches
Power electronics
The New Product Introduction
ODM: Original Design Manufacturer
Integration of enclosures and racks
Radio Frequency and Telecoms
Logistic
Services with high added value such as Maintenance in Operational Condition (MCO), Management and control of obsolescence, long-term storage, Dependability, metrology in laboratory and on site, Endurance tests
The design of development platforms for products and services developed and connected in IoT and M2M technologies.