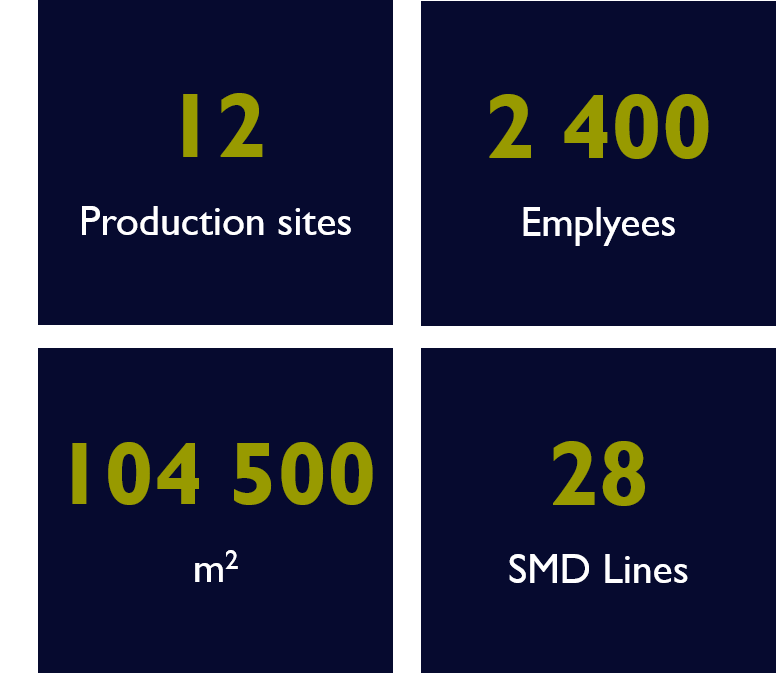 With ever more innovative, connected and automated production tools, the éolane production process is complete and flexible. Single partner for all design, manufacturing and assembly services for electronic assemblies and sub-assemblies, éolane constantly optimizes its systems and production methods in order to bring the maximum level of quality to each project. The group has its own certification laboratory and is made up of numerous design offices enabling it to respond to customer requirements quickly and in a personalized manner.
Expert in subcontracting the manufacture of electronic cards from small to large series, éolane has a wide range of technologies at its disposal for:
the assembly of electronic boards (SMD lines, selective waves, PTH, COB, etc.)
test benches (SPI, AOI, and X-ray tests, ICT structural tests with mobile probes or bed of nails, functional tests, etc.)
cards resinating and varnishing (in order to improve the resistance of a final equipment to the environment in which it will have to operate)
Its production lines are optimized on the one hand thanks to the acquisition of robots and cobots to increase its productivity and on the other hand thanks to the teams of dedicated operators whose expertise offers real added value at the level of quality and customization of éolane services. 
éolane production sites map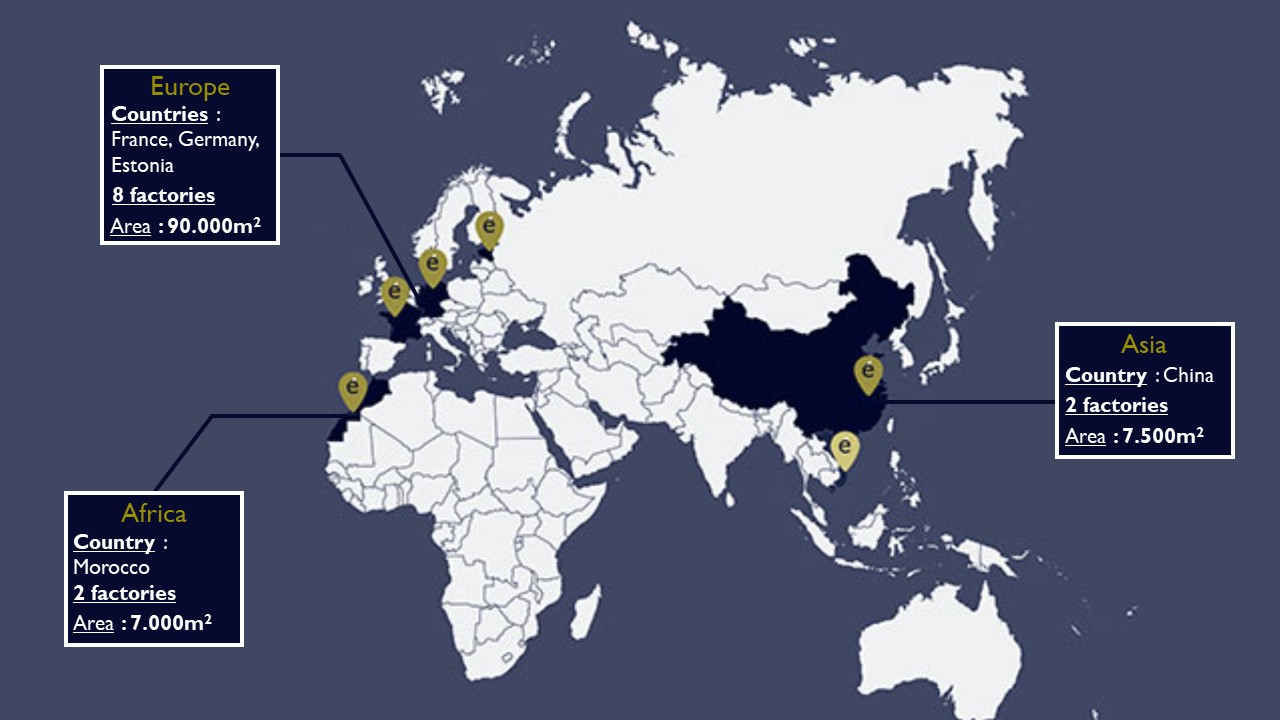 SMD capabilities
| Continent | Lines | Capacity per year (CPH) |
| --- | --- | --- |
| Europe | 20 | 1 330 000 000 |
| Africa | 3 | 120 000 000 |
| Asia | 5 | 420 000 000 |
The lines are equipped with printing screen, SPI, SMD report, oven, 2D or 3D AOI and X-rays.
PTH
| Continent | ROHS | Lead |
| --- | --- | --- |
| Europe | 6 | 5 |
| Africa | 1 | 1 |
| Asia | 1 | 1 |
| Continent | ROHS/Lead |
| --- | --- |
| Europe | 5 |
| Asia | 2 |
Test
| Continent | Tester | Brand |
| --- | --- | --- |
| Europe | 17 | Teradyne, Keysight, TRI |
| Africa | 2 | Teradyne |
| Asia | 4 | TRI |
| Continent | Tester | Brand |
| --- | --- | --- |
| Europe | 10 | TAKAYA |
| Africa | 3 | TAKAYA |
| Asia | 1 | TATAKYA |
| Continent | Tester | Type |
| --- | --- | --- |
| Europe | >2500 | Manual ou automatic |
| Africa | >300 | Manual ou automatic |
| Asia | >300 | Manual ou automatic |
Other industrial tools
| Type | Lines |
| --- | --- |
| Varnishing line | 6 |
| COB (Chip On Board) line | 2 |
| Thermal chamber | 30 |
| Cables and harnesses | 5 |
| Integration lines and COBOTS | 52 |
| Measuring devices | >4500 |