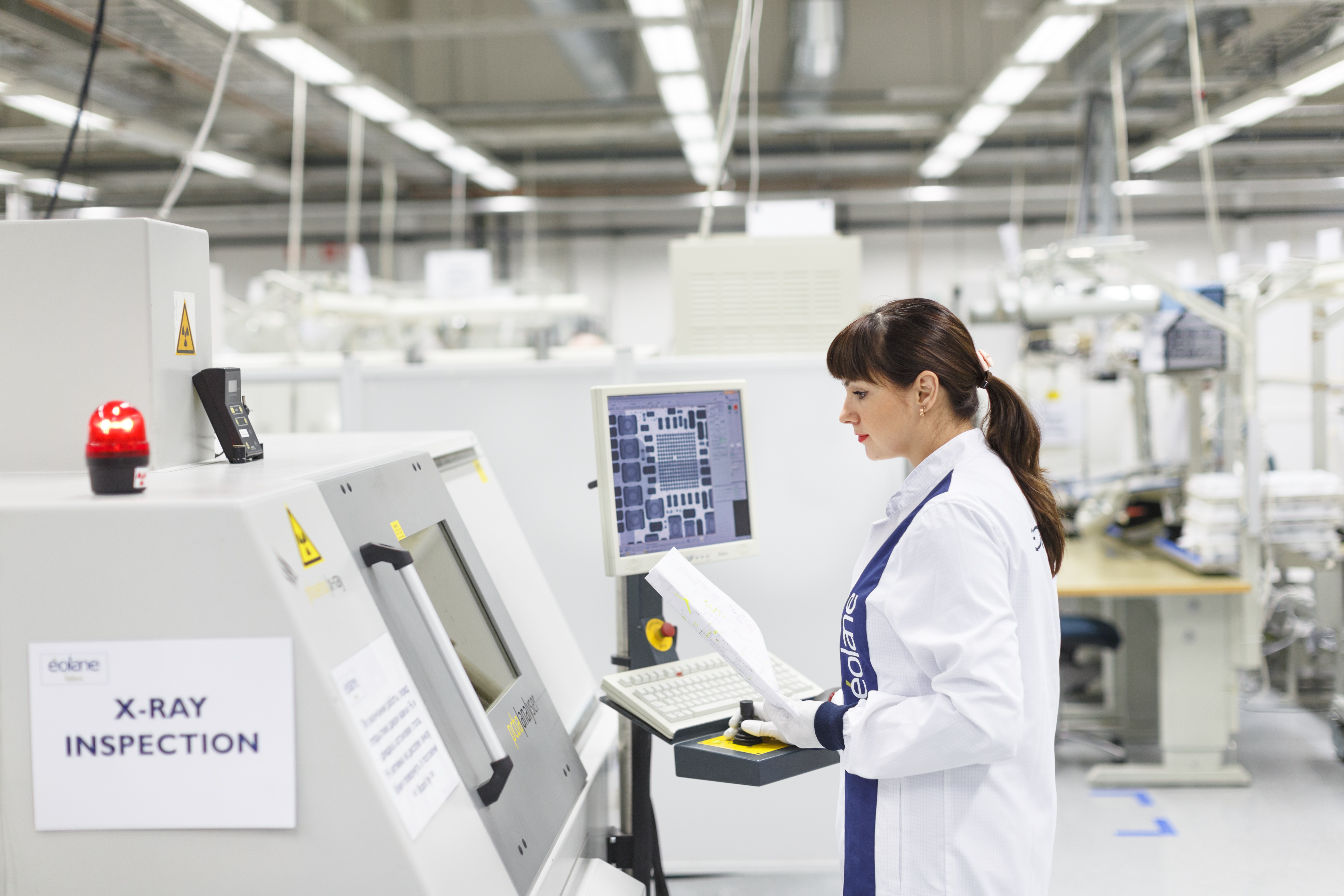 During the design phase and in order to optimize series production, éolane supports its customers in defining the testing strategy and developing the associated resources. Throughout the life cycle of a product, eolane's 200 R&D engineers are able to develop the testing resources associated with specific customer needs (qualification bench, after-sales bench, etc.).
Industrial scope of intervention
During product development, éolane helps its customers define the best possible testing strategy through:

DFT analysis (Design For Test)
testability analysis
the specification of the necessary test resources and the associated costing for their development

Before serial production, the R&D teams develop and validate the selected test solutions
In series life, éolane takes care of their maintenance
Test solutions
éolane test development teams are able to take charge of all the solutions defined by the test strategy. 
Control means: 
Structural test:

In Situ
Flying probes
Boundary Scan (JTAG)

IDC (Isolation/ Dielectric / Continuity)
Functional test:

Manual
Semi-automatic
Automatic

Other:

Burn-in
Temperature tests
Leak tests
R&D scope of intervention
Skills R&D tests
The éolane group's skills cover the following areas: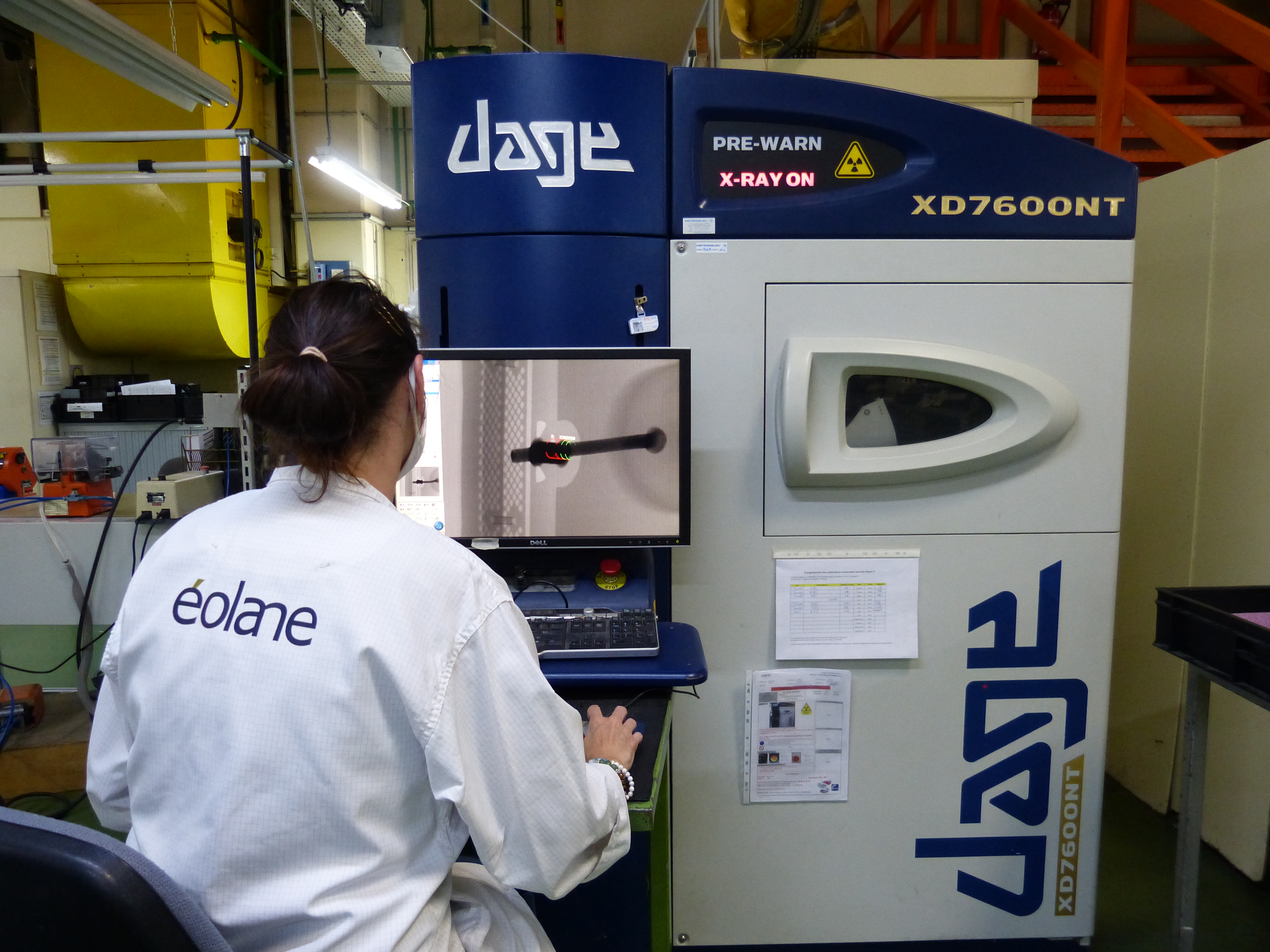 Test interfaces and HMI design
COTS Selection (power supplies, acquisition boxes, etc.)
Specific developments (electronics, mechanics)
Test data / Database compilation
Taking into account normative aspects
Instrument control / Data acquisition and processing / Test sequencer
From existing solutions or from specific development, R&D will adapt to clients needs.
Achievements examples
PORTABLE SENSOR SIMULATOR

Sector: Energy, Natural Resources 

Phase: Conception 

Objective: Simulate different types of sensors on a nuclear site

FLIGHT COMPUTER TEST BENCH

Sector: Civil Aeronautics, Space

Phase: Qualification

Objective: Perform tests and software qualification of 2 on-board avionics computers

 

RAIL ANTENNA FUNCTIONAL TEST BENCH

Sector: Railway, Public Transport

Phase: Production

Objective: Carry out the functional tests necessary for the verification and characterization of on-board ERTMS communication antennas

AGRICULTURAL ENGINE CALCULATOR FUNCTIONAL TEST BENCH

Sector: Automotive, Rolling Stock

Phase: Production

Objective: Testing a tractor rear axle control computer

ROGOWSKI LOOP CONDITIONING MODULE TEST BENCHES

Sector: Industry, Industrial Equipment

Phase: Production

Objective: Test and calibrate conditioning modules of a Rogowski loop

MOBILE RADIO TERMINAL REPAIR BENCH

Sector: Defense, Civil Security, Naval

Phase: After-sales Service

Objective: Perform 1st level troubleshooting of different models of mobile radio terminals (PMR)