The éolane Group, present on 3 continents, with 2,400 employees including 150 R&D engineers and highly qualified production teams, guarantees technological performance, proximity and customer intimacy with pragmatism and agility.
The railway sector is a booming sector due to population growth and its qualities in terms of meeting the expectations of sustainable development. 
Customized security solutions
Designed to transport billions of passengers, it is characterized by strong requirements on three axes:
People safety
Reliability of materials
Products' sustainability
Based on several decades of experience in this field, éolane provides solutions that bring together several technologies for warning about involuntary accidental events or malicious acts: embedded video protection, level crossing safety barrier motor, track points motor, IP camera, connected objects to monitor the equipment being transported, etc.
To meet clients' requirements and expectations as fully as possible, éolane's teams can also carry out specific developments for each project.
Railway, Public Transport applications #eolaneinside
In order to create the transport of tomorrow, éolane manages the life cycle of a solution or an electronic sub-assembly according to a modular concept. In order to meet customer expectations, éolane is able to offer solutions adapted to various applications:
On board product solutions
Trackside product solutions
On board products
 
Function
Product specifications
éolane's performance

DMI

HD video display

Power

System interfaces

Display with brightness management

Development study

Qualified display according to NF EN 50155 and NF EN 45545

Hardware and software adaptation (High level programming language and computing capacity on PC)

Integration

Inter vehicles cable

Energy transfer between two carriages

Cable sections: 70mm² and 185 mm²

Copper

Supplying

Industrial validation

Improvement proposals

Manufacturing

Traction cubicle

Energy conversion

400 connexions

Cable sections from 0,5mm² to 70 mm²

Supplying

Industrialisation

Improvement proposals

Manufacturing

Test (continuity, isolation, dielectric)

HMI

Operator and control system

500 connexions

Cables from 0,81mm² to 1,31mm²

Industrialisation

Improvement proposals (NPI)

Manufacturing

Test (continuity, isolation) semi-functional with voltage integration

 

Eurobalise Antenna

Communication with trackside

Management of several antennas references

Full integration with 6 card types

Radom preset

Faraday cage adjustment

Waterproof product

Supplying

Industrial validation

Improvement proposals

Manufacturing

Cards Test

Functional Test of the antenna

CCTV Camera

Video rolling stock protection

Image resolution: 1280 × 720 p

Image compression: H 264, MJPEG, MPEG-4

Image throughput: 6, 12, 25, 30 fps

Power: 12V per POE (4W max)

Dimensions: Ø94 × H70 (with dome camera)

Weight: 460g (with dome camera)

Features: alarm triggering in case of blur detection, obstruction or glare

Specifications

Electronic, software, and mechanical development

Industrialisation

Manufacturing

Maintenance and sustainability

On board cubicles

Energy control board

500 to 2500 connexions

Cables from 0,5mm² to 25mm²

Choice of mechanical partners

ROHS compliance

FAI at critical suppliers

Industrialisation

Improvement proposal

Manufacturing

Test (continuity, isolation, dielectric)

Offshoring in Morocco, exportation

Bogie cables

Cabling for bogies

1 to 100 connexions

Cable sections from 1mm to 150mm

Supplying

Industrial validation

Improvement proposal

Manufacturing

Test (continuity, isolation)

SCENE 4 system
(éolane own product)

On board video and audio recording

Recording up to a month (250 GB to 1 TB)

Digital management: up to 12 IP cameras

Video resolution: 720 × 576 p (4CIF)

Image compression: H 264, with self-adjusting compression ratio

Image throughput: 12 to 25 fps per cameras

Dimensions: 204 × 215 × 77 mm

Weight: 3 Kg (with the hard drive)

Adaptable according to customer needs

Specifications

Electronic, software and mechanical development

Industrialisation

Manufacturing

Maintenance and sustainability
Trackside products
 
Function
Product specification
éolane's performance

Trackside cubicles

Station equipment

1000 to 3000 connections

Cables from 0,5mm² to 2,5mm²

Supplying

Industrialisation

Improvement proposals

Manufacturing

Test (continuity, isolation, dielectric)

Delivery to the final customer

Level crossing mechanisms

Rail switching

Electromechanical mounting of a product

Security issue

Complete éolane supplying

Assembly

Adjustment on test bench

Functional Test

Product customization

TLS

Electric torch

Signalling system

SIL2

IP54

LED

Monitoring the operation of the torch by external housing and sending information on 3G/4G network

Environmental conditions – EN NF 50125-3

Qualifications EN NF 50155

Development study

Model, prototype

Pre-series and series

Trackside Sensor

Signalling

Integrated product

Resinated

Waterproof, with leakage checking

Complete éolane supplying

Assembly

Adjustment on test bench

Functional Test

Product customization

Product support

Relays

Signalling

 

Integrated product

Safety product

 

Supplying

Industrialisation

Improvement proposals

Manufacturing

Tests
Certifications and normative references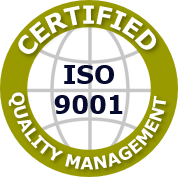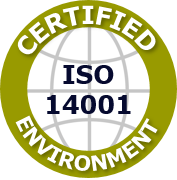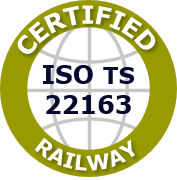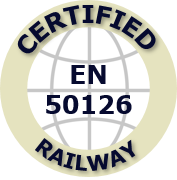 On-board and ground systems conform to SIL3 requirements
CMMI (Capability Maturity Model Integration)
éolane strengths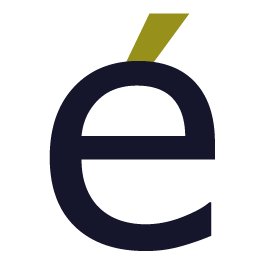 Proximity, a Made In France production on 3 continents
Support, a multi-business and market project team (R&D, methods, industrialization, purchasing)
Agility, an iterative and flexible method of studies to support clients upstream of their projects with a dedicated Proof of Concept
Proof of Concept Unit, Design Office & Integrated Prototype Service
Design For Manufacturing,Test and Purchase
Innovation, a portfolio of innovations in order to provide relevant differentiating elements
Flexibility, industrial resources adapted to needs (low and high mix)
Reliability, production in a controlled environment
Product & process traceability
Radio expertise
Test, EMC tests, Safety, Internalized Radio
Obsolescence management
Dedicated storage and logistics