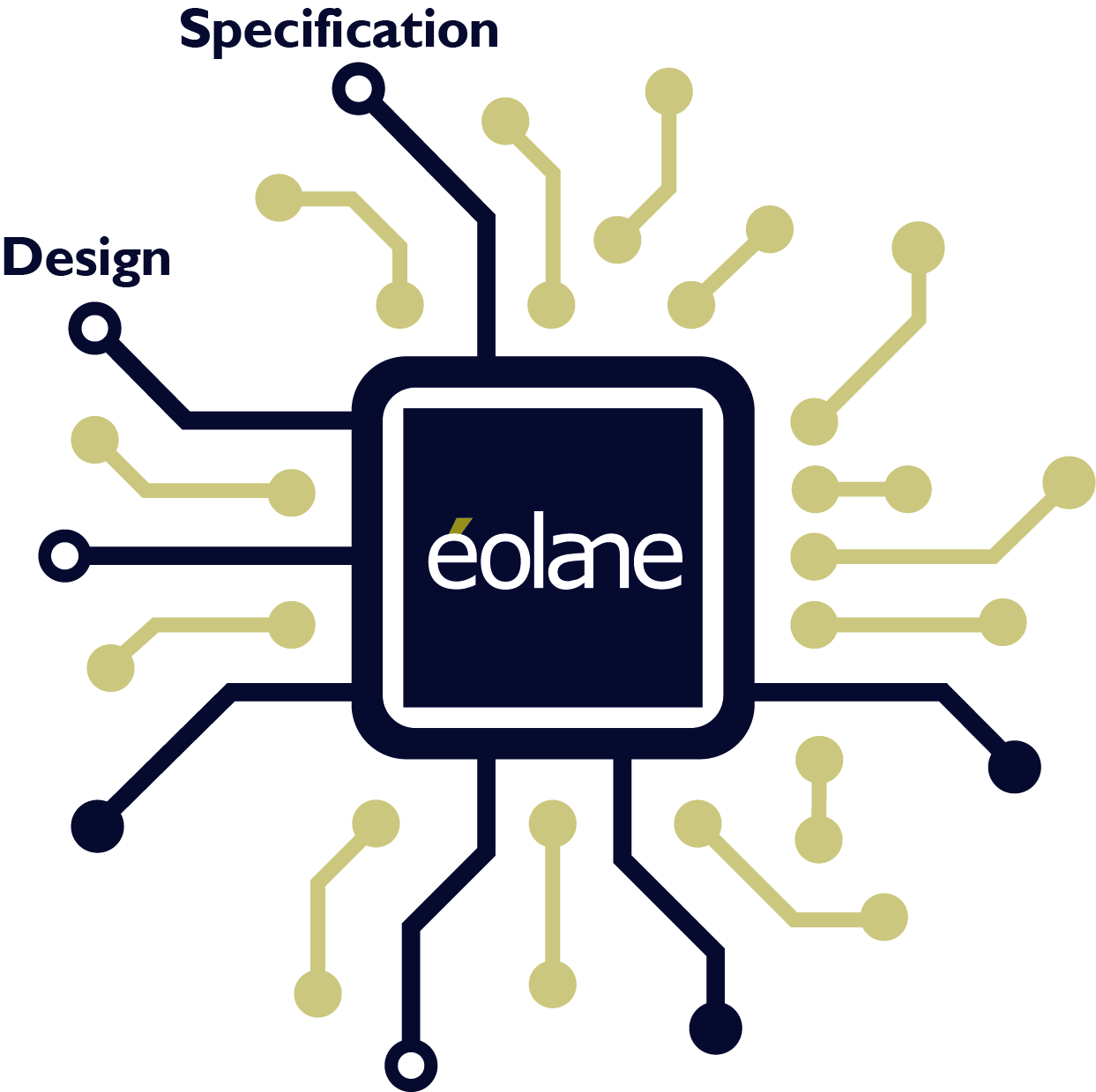 Thanks to a strong innovation dynamic and a close relationship with their customers, éolane's 150 R&D engineers are able to offer tailor-made solutions and services for product design. In the upstream phase, support can take several forms: 
Proof Of Concept (POC) realization to validate the functionality of the product / system
Technical feasibility to assess the limits of a function
Specification maturity

Clarification of operating limits
Integration of environmental and normative constraints
Transcription of customer requirements into technical requirements
Integration of industrial constraints
This first phase should make it possible to produce the elements of specifications for the various trades and then to engage the architectures, essential hinges, between the specification and the design before the realization of the prototypes.
These steps make it possible to refine the need in order to orient clients towards the best possible solution in various fields of application (embedded systems, energy converters, artificial intelligence, etc.) and in coherence with the objectives of the project.
Adapting to all requests, éolane offers a specification and design process adapted to each market: ISO 9001, IATF 16949, ISO 13485, CMMI lvl2 , HIS ASPICE lvl 2,  ATEX, IEC 61508 SIL2, DO DAL-C, EN 50126, ISO 26262 ASIL-B.