In 2023, as part of the "Alizés 2025" plan, éolane is implementing its new PLM software to assist in the manufacture and testing of electronic boards for all its 13 industrial sites.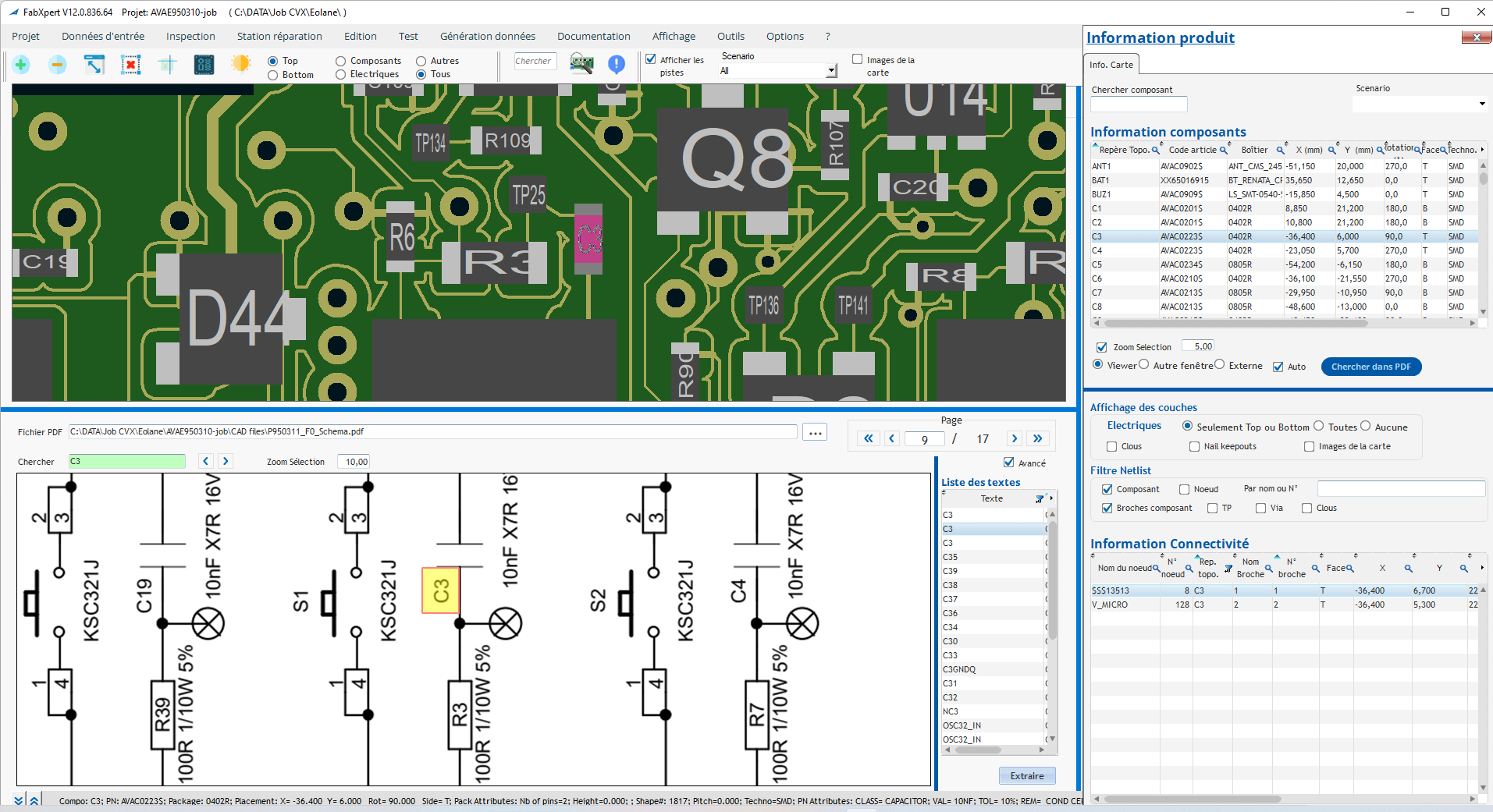 What is a PLM tools?
PLM (Product Life Management) tools are software programs that convert the format of customer files into a file format that allows machines to understand and use them. In addition, these tools allow programs to be created, corrected and saved.
PLM tools are software that, for manufacturing, testing and documentation purposes, convert customer data to make it directly usable by our machines.
Our objectives:
Manufacturing par
To be able to read the different CAD formats of the customers
To be able to translate the different CAD/BOM format
To be able to generate programs for the wind turbine manufacturing machines.
Documentation par
To allow the opening of control files and instruction sheets.
Test part
Generate test programs
Generate test covers
Additional objectives
Simplified use, a software that groups several applications.
Simplify the exchange of documents between sites
Maintenance available
Save time when running programs
Reduce latency time related to the computer network
Scope and progress of the project:
The software will be deployed on all our electronic card production sites in France and abroad.
After a centralised installation and a site-by-site deployment of the software in the first quarter, a training course for future users will be organised according to the different professions: Process, Documentation, Test. Thus, nearly 60 people will follow a 2 to 3 day training course between now and October 2023.