Flexible lines are deployed to increase efficiency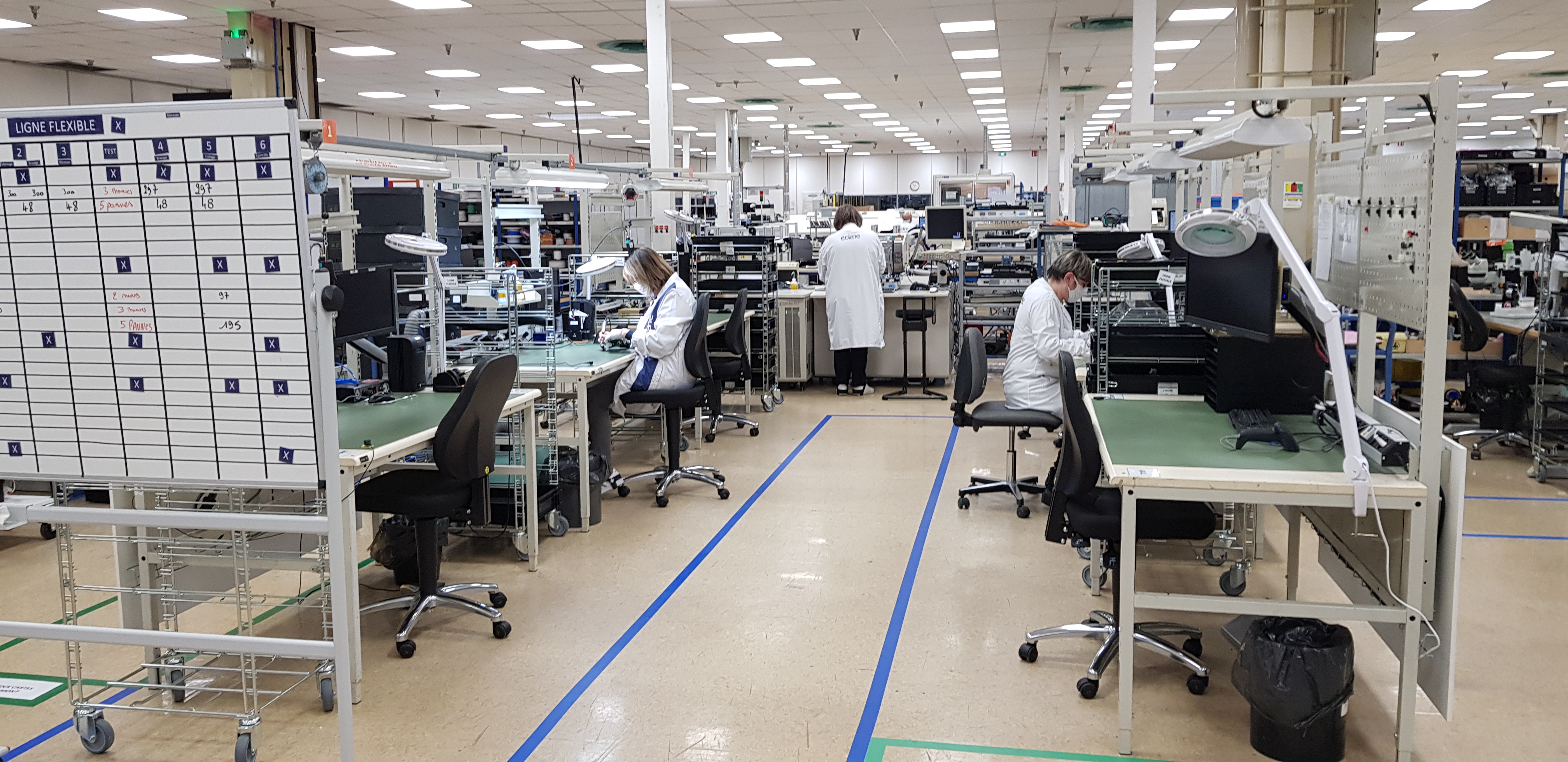 In terms of production, éolane is both small and medium series, or even large series for PCBA ER activities. Production orders (POs) ranging from 5 to 500 products with disparate production flows and manual processes.
To improve our performance, and be responsive to this diversity, we have decided to set up flexible lines intended to accommodate the largest series.
The flexible line is a grouping of all the manual stations from our production islands which is dedicated to the largest volumes. It is composed of manual soldering, mechanical assembly, manual gluing, depanelization, testing, labeling and control stations.
The creation of this line allows us to gain in efficiency, the products are taken in pull; at the same time, the other islands are cleared. In addition, for its operation, the flexible line requires few resources. These resources are versatile and autonomous.