Fabrice and Loïs crossed the finish line off Fort-de-France in 10th position and finished this Transat Jacques Vabre Normandy Le Havre in 21d 3h 44m and 22s..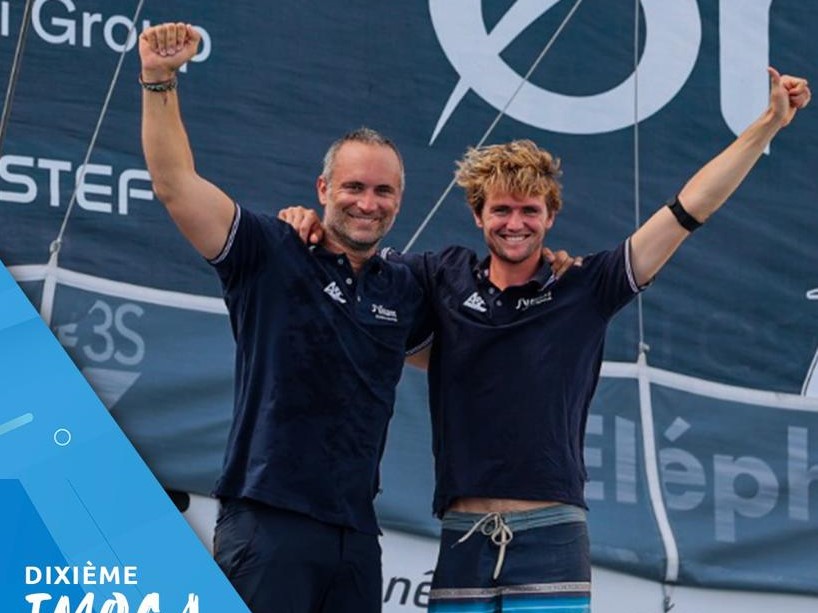 Their adventure was wonderful
They had left Le Havre smiling on November 7th. Fabrice, serene, determined and playful for his 16th transatlantic, Loïs a fierce and determined young competitor with the intention of giving everything for his 8th, the first in an IMOCA race. And that was evident from the first hours with a brilliant start from Nexans - Art & Fenêtres, which rivaled the best monohulls in the event.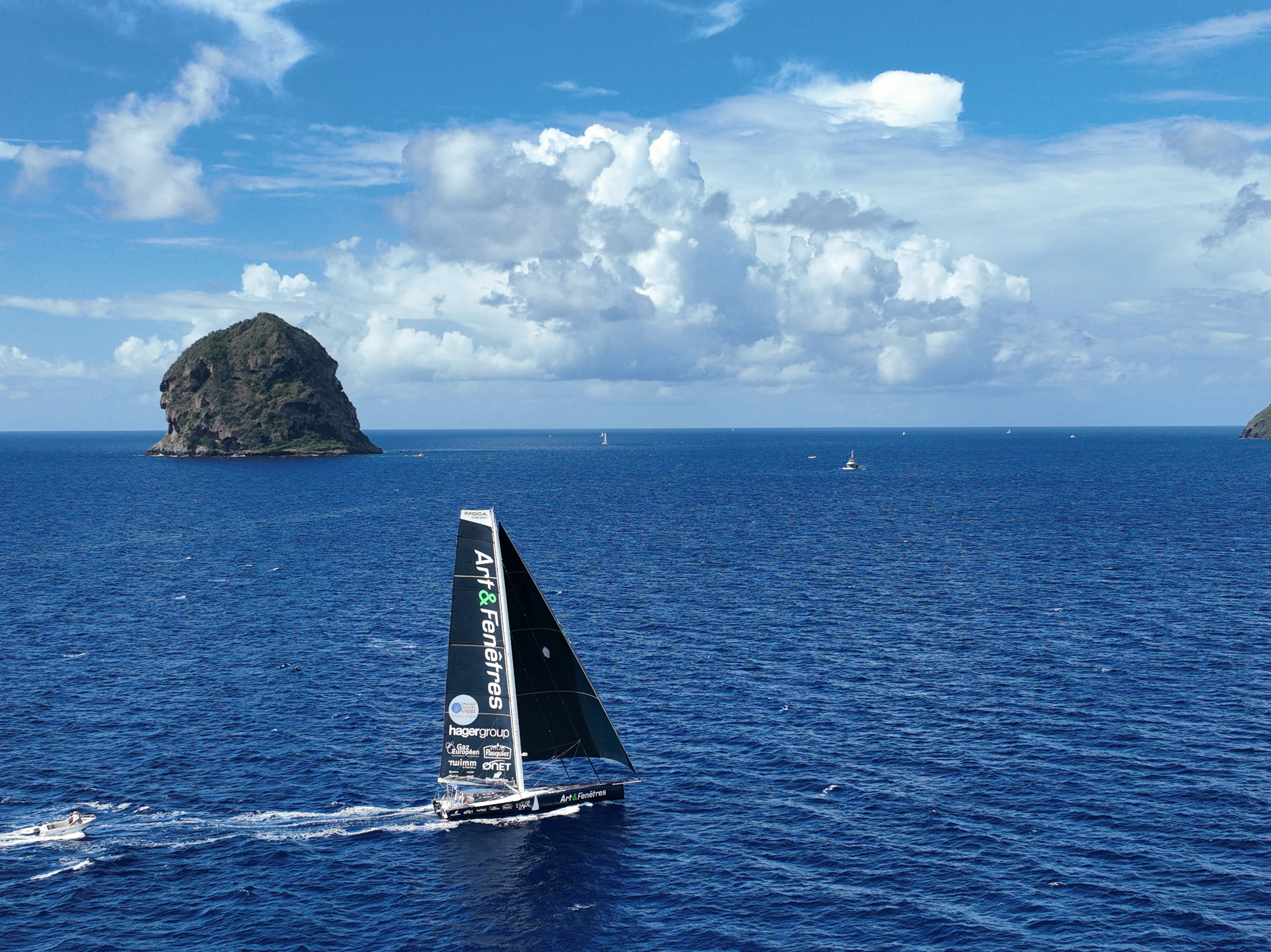 Then, we had to deal with an almost comical situation at the end of autumn: the absence of a front to cross and the influence of an erratic wind which slowed their progress. But the two men, who are particularly complementary and accomplices on board, demonstrate precision in their manoeuvres, and sometimes caution to preserve the boat without ever letting go. Self-sacrifice ended up paying off and Nexans - Art & Fenêtres became one of the spearheads of the group of pursuers where each strategic decision was particularly disputed.
To be on the starting line was a first victory. Being 10th on the finish line is extraordinary, I'm super happy, there's a lot of joy. A big thank you to Loïs for being a great traveling companion, even though he made me sweat a lot! It went really well, overall we had a very good race with a good trajectory from Cape Verde. 10th was a little unexpected on the starting line because we had very little time to train with Loïs. It was above all his goal, I was more reasonable but the youth prevailed. We got along very well, I think that our complicity on the water has gradually made up for our lack of training this year. It's a magnificent race with a magnificent podium that I congratulate. I'm very happy with the boat, it's a great boat that still has a bright future ahead of it, I'm very attached to it and I want to do even more great things with it. We had no problems on board, it was smooth, except for the big spinnaker which exploded on Wednesday because we were a little greedy. The arrival this morning with the sunrise, the greenery of the island, the turquoise blue of the ocean, it was magnificent.

This last year has not been easy on the sporting level. These are projects that take a lot of energy on the entrepreneurial side. I had come to wonder if I still felt pleasure in being at sea, I was so absorbed in the rest. This transatlantic is a big yes to this question, the happiness of being on the water, at sea, the pleasure of being in competition, of going fast... Beyond this 10th place, for me it's a magnificent spark that has returned and the desire to do very, very beautiful things for the years to come.
And their hold is filled with samples that will allow scientists to analyze the CO2 level, salinity and temperature of the water as well as its concentration of microplastics in order to protect the oceans.
This is only the first stage of a long epic that will take Fabrice to the Vendée Globe 2024, éolane, his electronic partner, will be at his side to push him like the trade Alizés winds.