Under construction since December, Fabrice Amedeo's monohull is undergoing a major transformation with the installation of new C-shaped foils, much larger than those fitted to it until now. They will allow you to gain in speed but also in versatility.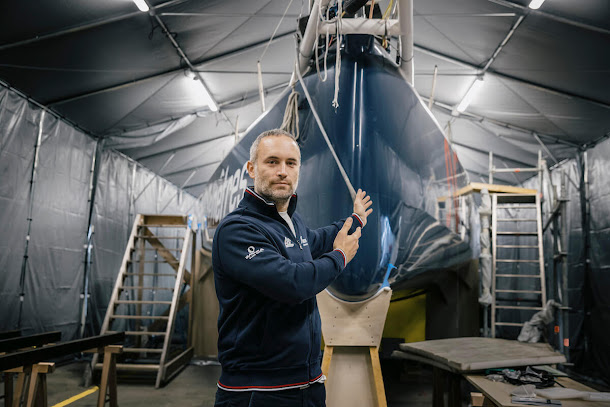 2024 Vendée Globe: Stay in the race
The world tour is now being prepared within the offshore racing teams. For Team Fabrice Amedeo, the project to transform the 60' monohull took shape in the summer of 2021.
Quite quickly, I realized that there were a lot of boats under construction for the Vendée Globe 2024, 13 new IMOCAs should indeed be at the start of the next round the world race in addition to the 8 generation 2020 boats. That is 21 IMOCAs with large foils to which are added the boats already transformed like that of Romain Attanasio or that of Arnaud Boissières. Out of 35 or 40 boats at the start, we would have had at least 25, or even more, which would have been faster than us. So we had to develop the boat to stay in the competition, analyzes Fabrice Amedeo.
A pragmatic approach and unstoppable arguments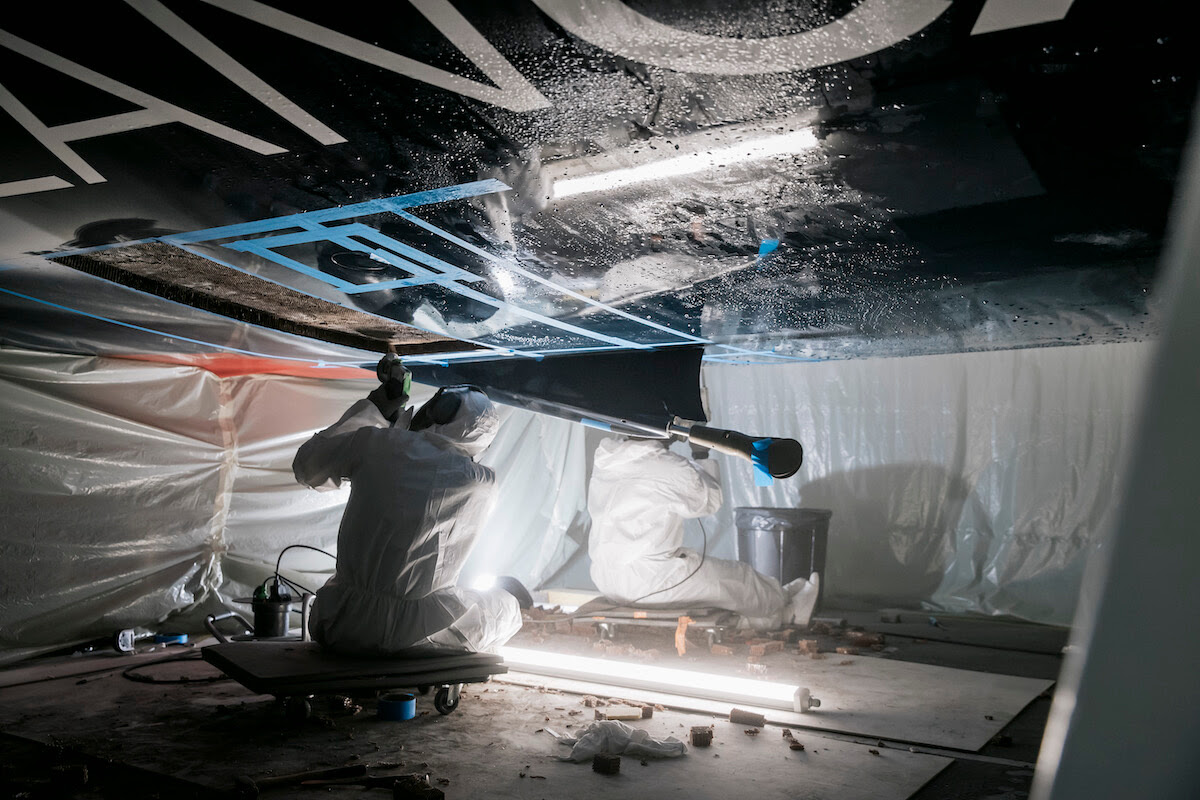 The skipper has two ideas in mind: finding the most reliable and efficient solution possible, and studying the feasibility of reusing existing foils. Fabrice Amedeo has approached Michel Desjoyeaux.
I did a bit like when I was a journalist. I asked him: 'If you had to make a really typical boat for the next Vendée Globe, what would you do? ' And he answered me without hesitation that he would put foils in C for several reasons.
Retractable foils. "We can bring them in when the conditions become dangerous or in areas where there are a lot of whales, for example, explains Fabrice. It's a great security feature. »
Modular foils. "It's not ON or OFF. You can put 100%, 80%, 60% of the foil depending on where you want to put the cursor, which is very interesting in terms of performance. »
Very fast foils downwind. "Often, some boats stop flying from 135° of the wind. With these foils, we will be able to slide a little more downwind and continue to fly," concludes the skipper.
So many particularly interesting advantages for a race like the Vendée Globe in which downwind is the predominant gait. And whose course, long and crossing very hostile areas like the Deep South, requires greater versatility than in transatlantic races.
An ambitious and exciting project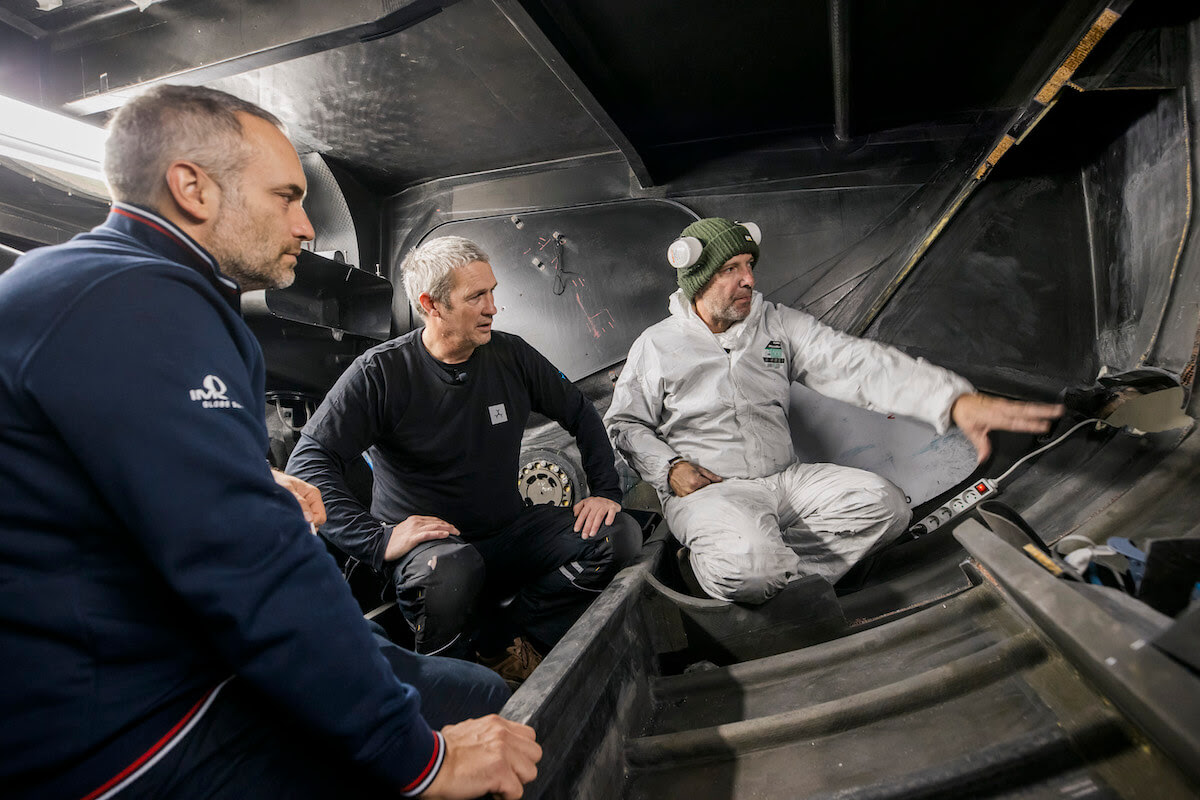 Nine people joined the five members of the Team to carry out this project. 
There was a bit of pressure at the start, it was not easy to orchestrate, but Eric Lamy, my new Team manager, handled it all with a master hand, says Fabrice. Working as a team allows the construction site to move forward very quickly. There is a real beautiful energy, everyone is happy. It already plants the good seed to be happy to be at sea, on a beautiful boat, and to seek performance and overtaking. In pure speed we will still be slower than the 2020 and 2024 generation boats, but we are going to reduce this gap. And then the Vendée Globe is an atypical race in which you cannot push the boats 100%. In these moments when we slow down, my boat is going to be very interesting because it has a fairly powerful hull that will be more tolerant than those of new generation boats. The latter are also increasingly sharp and long to handle.
Until then, a great solo season awaits Fabrice Amedeo, well aware that a learning task awaits him at the end of the yard scheduled for mid-April: the Bermuda 1000 Race in May, the Vendée - Arctic - Les Sables d'Olonne in June, the Défi Azimut in September and then the mythical Route du Rhum in November are on the programme.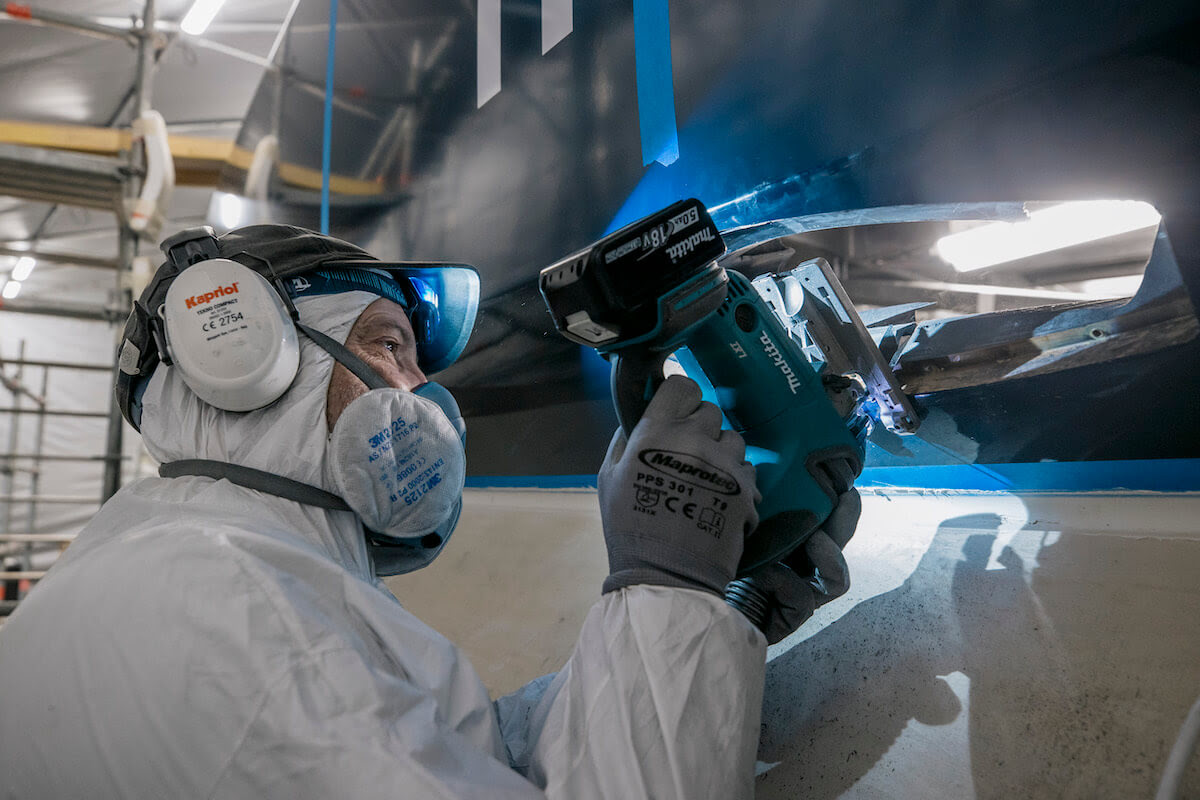 It's a good thing to have done this work early. We have three seasons to prepare for the Vendée Globe, to familiarize ourselves with the boat in its new version and to make it reliable. I talk a lot with Eric Lamy, who had done a similar job with Initiatives Cœur, and I'm well aware that I'm going to have a boat that's going to be faster, more impressive, with different settings and new sensations. It's going to be a huge challenge learning to sail this 'new boat' and it's very exciting," concludes the skipper.
Like Fabrice's approach around his sporting and ecological project, our Alizés Strategic Plan, ambitious and exciting, guides our transformation to stay in the race.