For more than 15 years, éolane has been developing expertise in Lighting - LED. With this in mind, éolane Tallinn has invested in a 3D optical measurement system in partnership with OGP Scandinavia AB, Renishaw and Prolink Software Corporation, ensuring optimal quality of the PCBAs produced.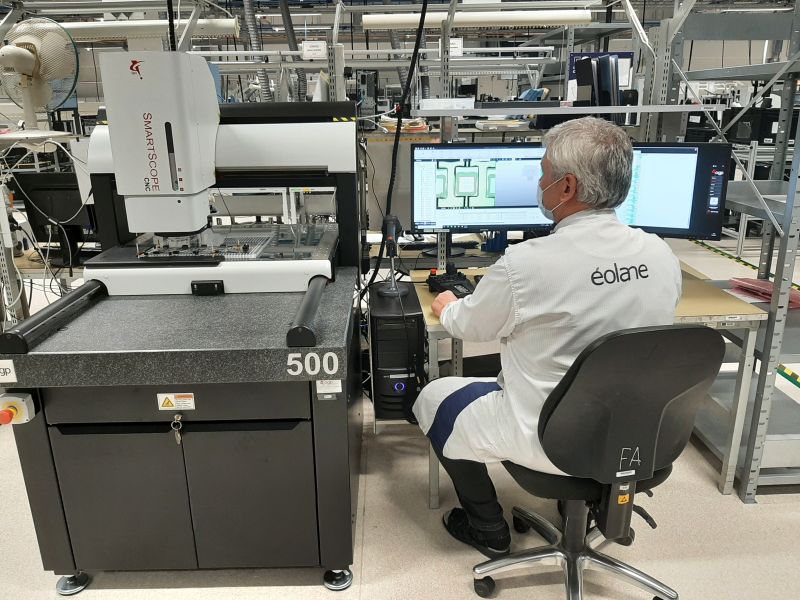 éolane Tallinn continues to develop technological base to follow challenging requirements for manufacturing of electronics related with LED lighting systems for Automotive Industry. Big attention is paid to quality control of manufactured parts. One of investments was related with 3D optical measurement system, which gives us the capability to make complicated measurements for critical characteristics of the products and collect statistical data about product quality.
The study of the market of measurement equipment was done before ordering and the choice was to install new optical metrology system in cooperation with OGP Scandinavia. This OGP SmartScope CNC500 will help éolane with quality assurance of PCBA´s. Overall dimensions and LED positioning is the main task.
The metrology software on this system is Zone3 from OGP. This application will benefit from the parallel processing to speed up the measurements. The programming itself is very much done from the CAD-models of the part.
Fixturing is done with the QLC kit from Renishaw and the SPC is taken care of By QC-calc 4.0 from Prolink software.