éolane and its volunteer employees relaunched several production units on March 13, in order to contribute to the national effort and fight the Covid19 pandemic.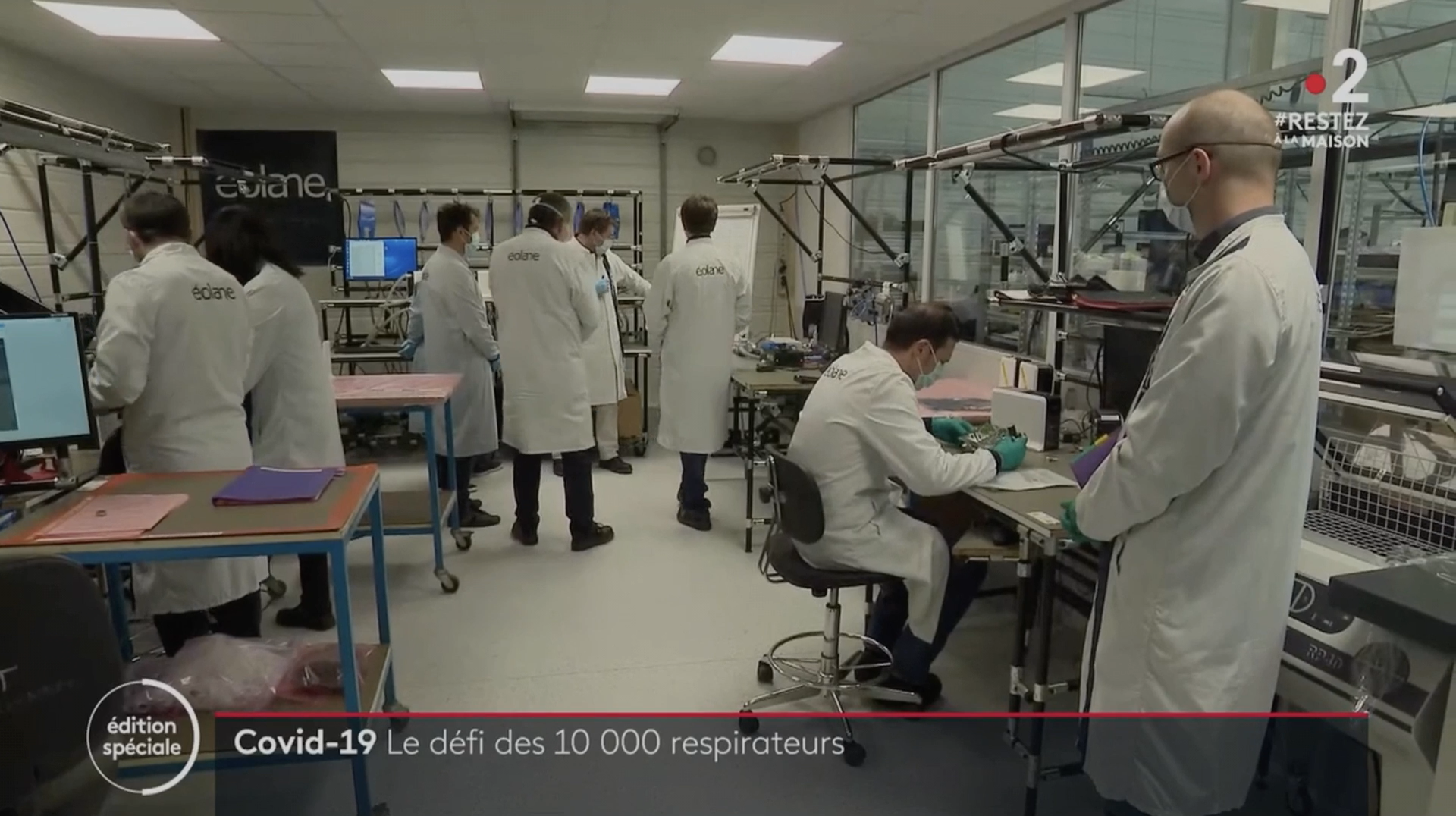 The objective of this commitment is to respond numerous clients requests in health, energy, transportation and national security fields. éolane contribution to the French collective effort, which is already mobilizing all its sites, has accelerated profoundly since the beginning of April.
On March 22, the Government asked the Consortium composed of Air Liquide Medical Systems, PSA, Schneider Electric and Valeo for providing 10 000 respirators in 50 days. 
In order to meet this exceptional challenge, a hundred companies are mobilized around this Consortium and éolane, with its sites in Maine-Et-Loire will provide the system's core PCBA. 
The PCBA  used for these life support respirators, are produced at the Combrée site (49) which has been in charge of their manufacture for Air Liquide Medical Systems for 17 years. To ensure the amount of production, the Angers site (49) has already been mobilised.
éolane employees and directors are proud of their participation in this unprecedent industrial effort, serving the sick and the health workers by relying on more than 45 years of expertise. éolane teams will continue to be on the front line, with the trust and support of the Consortium, to give our health system all the means to defeat this pandemic.