The new tram lines in the city of Angers will be supplied by the ground via the new Alstom X05 box manufactured by éolane in Angers
On October 19, 2020, the Angers tramway traveled for the first time on the new section of Line A which links Saint-Serge University to the Foch / Maison Bleue station in Angers in anticipation of its entry into service from the January 4, 2021.
This stage is the first of a vast project that will continue until 2023 with the commissioning of the three tram lines A, B and C.
This is the new tram of the Citadis range of Alstom. For more passenger comfort, the electric power supply box of the tram (box X05) can be recharged from the ground in 20 seconds while passengers are getting on and off. No more catenaries, masts, overhead cables and pantographs on the roof that disfigure cities.
For fifteen years in ten cities (Bordeaux, Reims, Orléans, etc.), Alstom's trams had already been supplied from the ground with the APS system, a long cabling between the rails. The cities of Nice, Caen, Kaohsiung (Taiwan) like Angers Loire Métropole have also ordered the Alstom Tramway fitted with an X05 trunk.
Since 2019, éolane has supported Alstom in the manufacture of its new X05 power supply box. The site of ANgers will ensure the production of 20 X05 boxes that will equip the new Angers Tramway line.
The eolane service consists of integrating all the components of the box with:
The assembly of the sheet metal, the optical fiber and the cover,
The cabling of strands and power electricity
Carrying out all functional and sealing tests.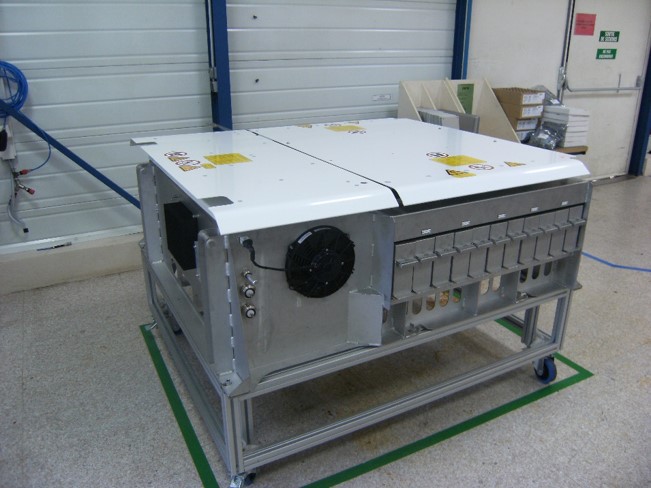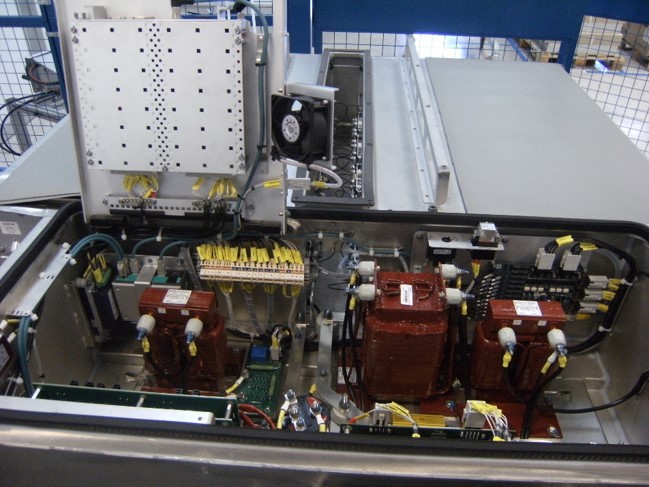 Thank you to Alstom and its client Angers Loire Métropole for the trust they place in us.