This éolane Breton subsidiary of 210 employees has 18,500m2 of factory and operates throughout the entire life cycle of a professional electronics product. The site notably has a engineering office and can assist customers from design to end-of-life product management. éolane Douarnenez designs, manufactures and tests cables, electronic PCBA, assembles modules and terminals, integrates racks.
Expertise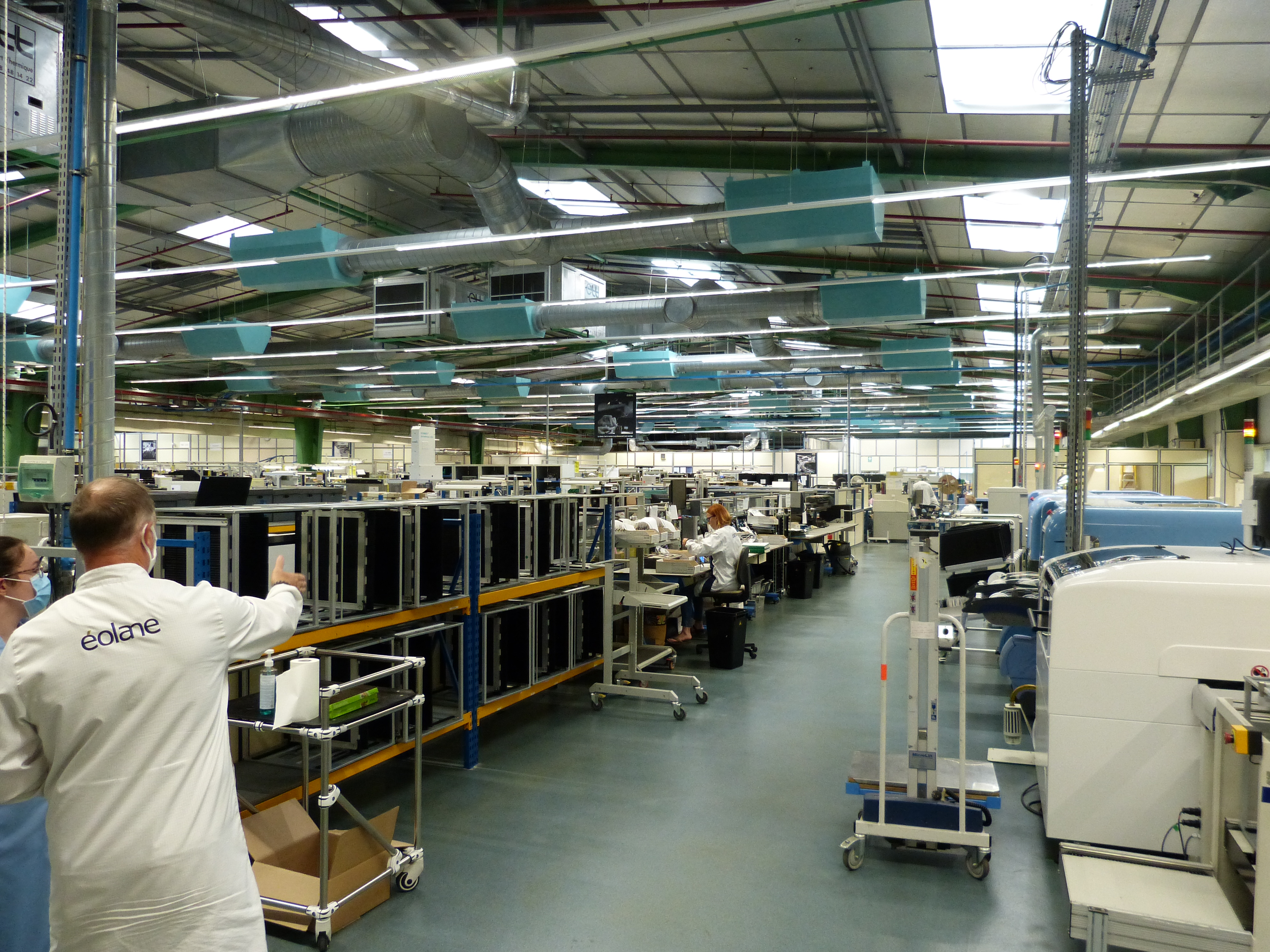 Product / Process Industrialisation
IPC A610 Class 3 Telecom / MultiMedia cards - Defense
Complex integration (sub-assemblies, interconnection) and of Cabinets or Racks
From small series (OF between 10 / 100pcs) to medium series (OF between 100 and 500pcs)
Test benches development expertise
Research and development
Radio Frequency and Telecom
Secure storage, ZRR (1), AFCI (2)
Logistics services
Specifics skills
R&D
Design of cards, modules, electronic systems
Embedded software design, HMI and PC
Design of test facilities
Mechanical concept
Industrialisation of products (Terminals / Infrastructures)
Expertise - Consulting (upstream study, proof of concept))
Production support (ex MCO of resources)
Redesign to cost
Reverse engineering
Industrialisation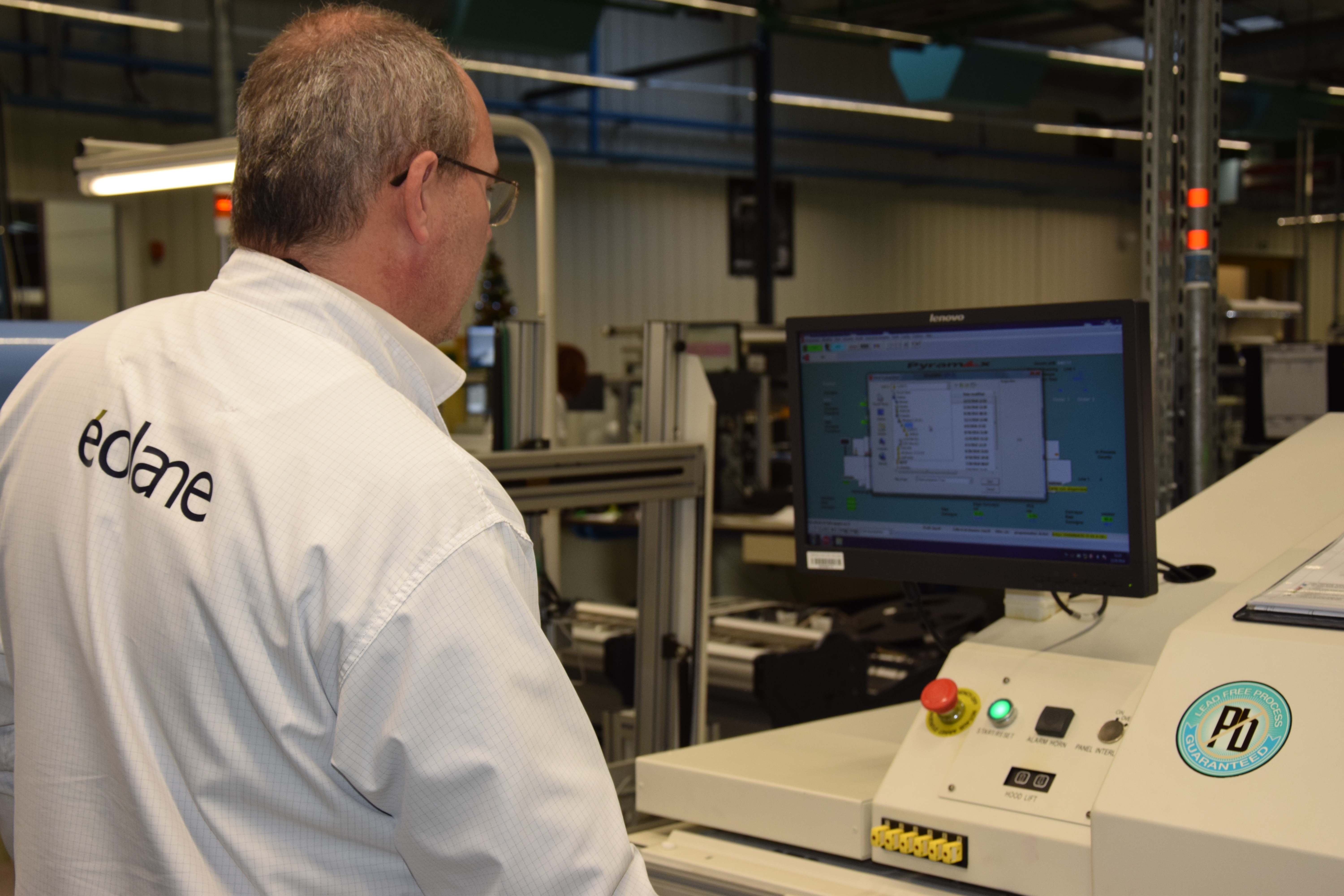 Introduction of New Products and Co-development
Definition and optimization of manufacturing process
Validation of normative requirements (CE, UL, CSA)
Product qualification
Manufacturability assessment
Study and realization of functional test means
Sourcing and cost reduction process
Supply-Chain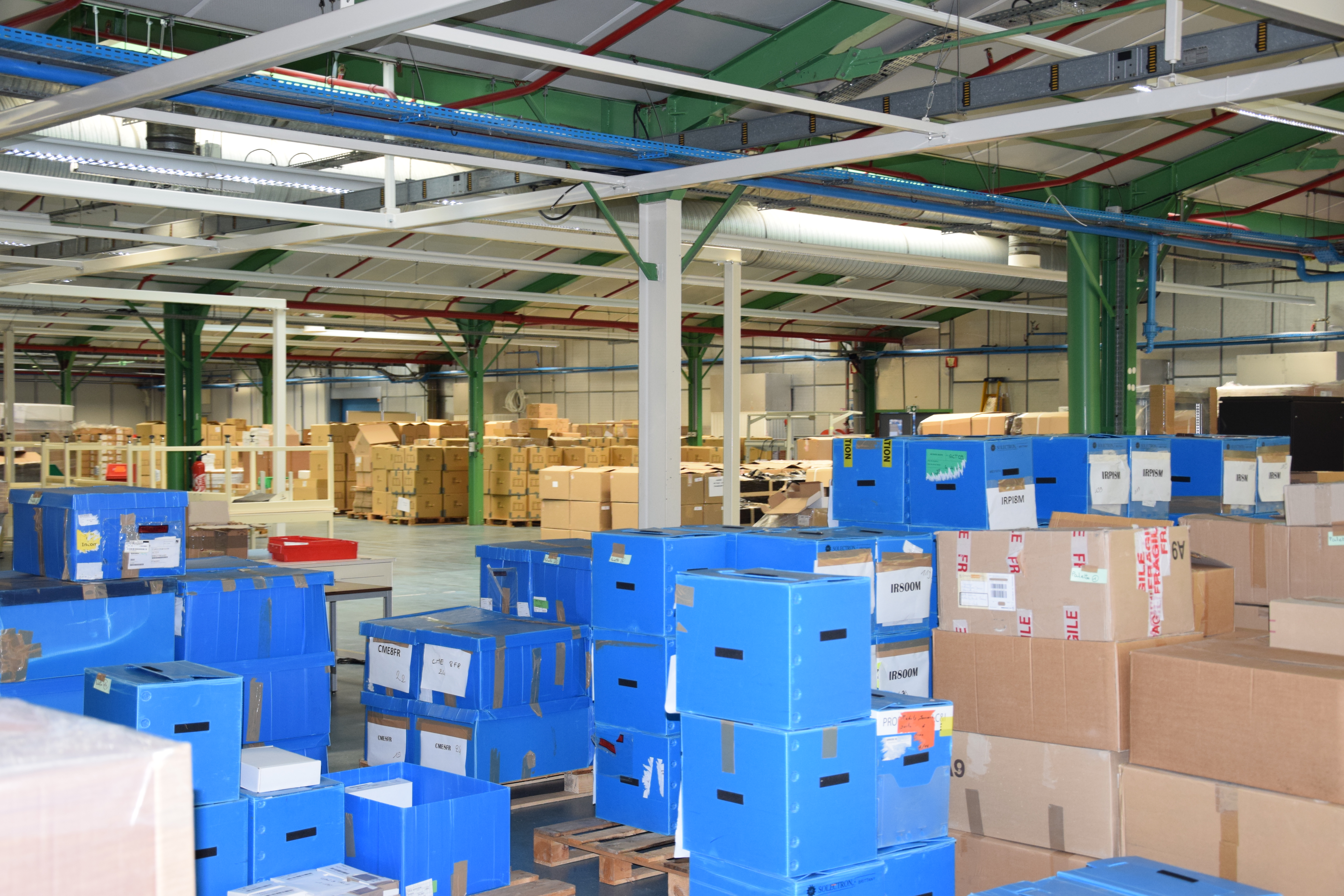 Supply and obsolescence management
Assembly and testing of complex electronic systems
Integration of sensitive communications solutions (secure - encrypted)
Debugging, leak test, temperature test
Pull process, KANBAN
Management of customer configurations on D + 1
Respect of delivery times
Traceability management
After-Sales Services/Logistic
Industrial packaging
Stock management
Long-term storage of components
Strong experience in reverse logistics and spare parts supply chain, supply plan
Production tools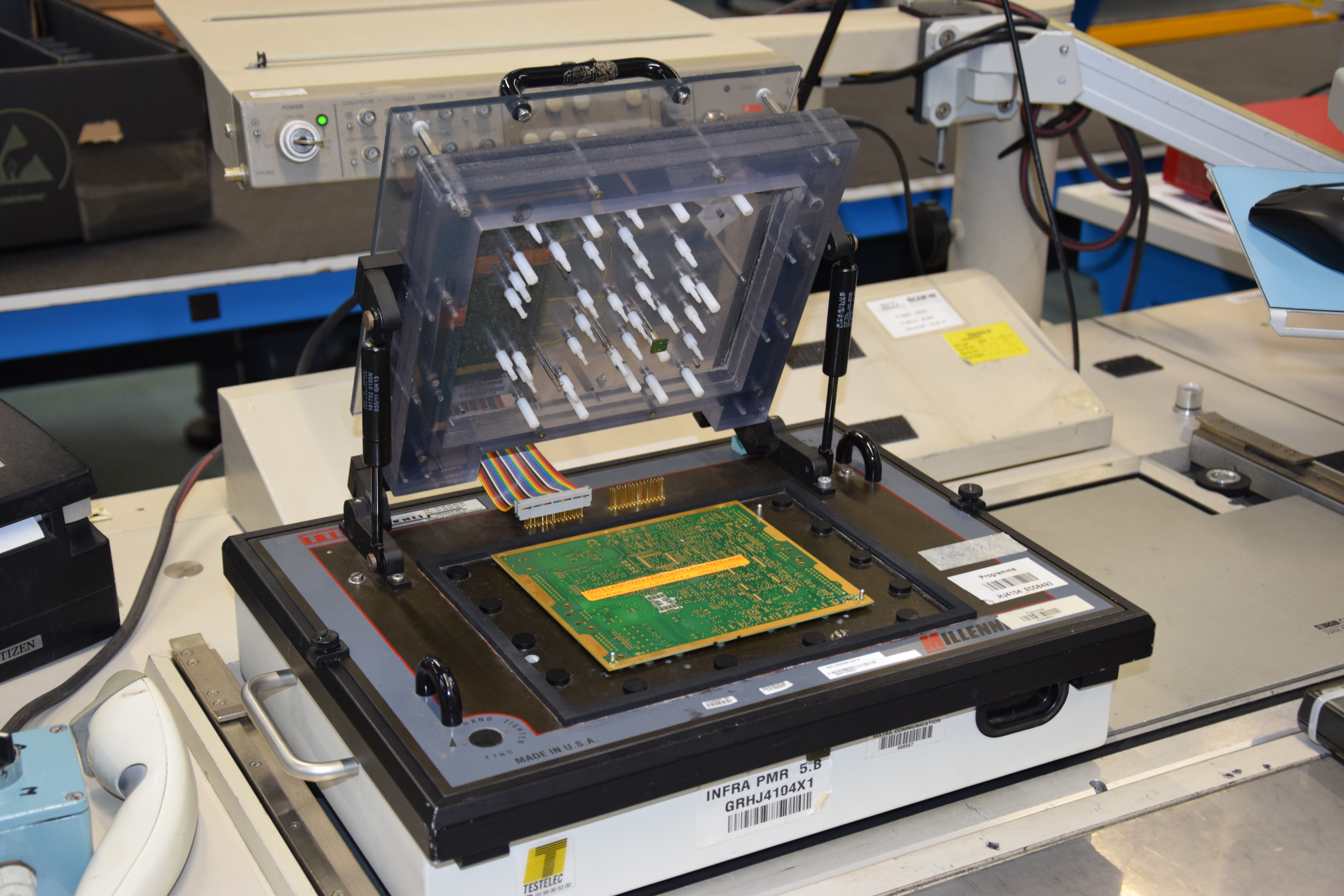 1 SMD Line (25,000 cps / h) Europlacer
Pyramax 125A 10 Zone reflow oven (air)
Selective wave ROHS & PB under nitrogen
Xray and AOI quality control
Test methods: Genrad, Takaya, Jtag, Boundary
Machine Capability 
Max PCB dimensions (700mmx460mm)
Max PCB thickness 10mm 3Kg
Placement accuracy 35μm
Magazine capacity of 462 positions
Case type: Chips, SOT, SOD, MELFS, Electrolytic capacitors, SO, PLCC, QTP, TSOP, QFN, BGA, μBGA, CSP, connectors and exotic
Minimum case size 0.4mm x 0.2mm (01005) / minimum pitch 0.3mm
Gender equality index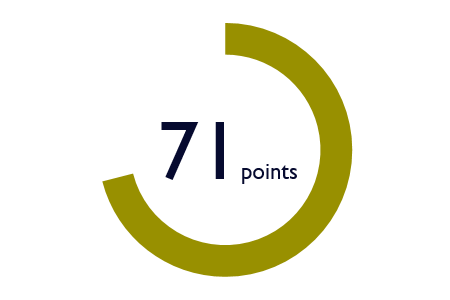 Indicator calculated in accordance with the decree of January 08, 2019.