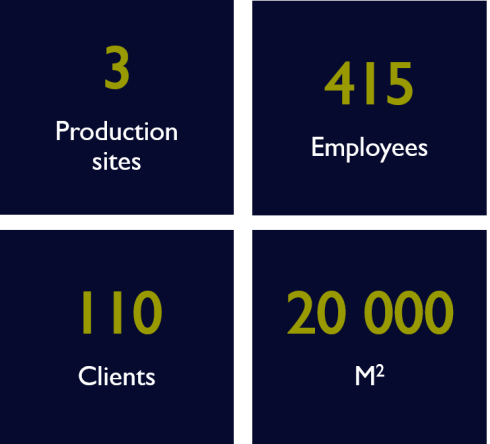 The EAST Region is made up of three production sites based respectively in Neuilly-En-Thelle, Saint-Agrève and Valence.
Specialized in the industrialisation, manufacture, testing and integration of complete and complex electronic and electromechanical assemblies, the EAST Region is able to intervene in all stages of a product's life cycle.
Expertise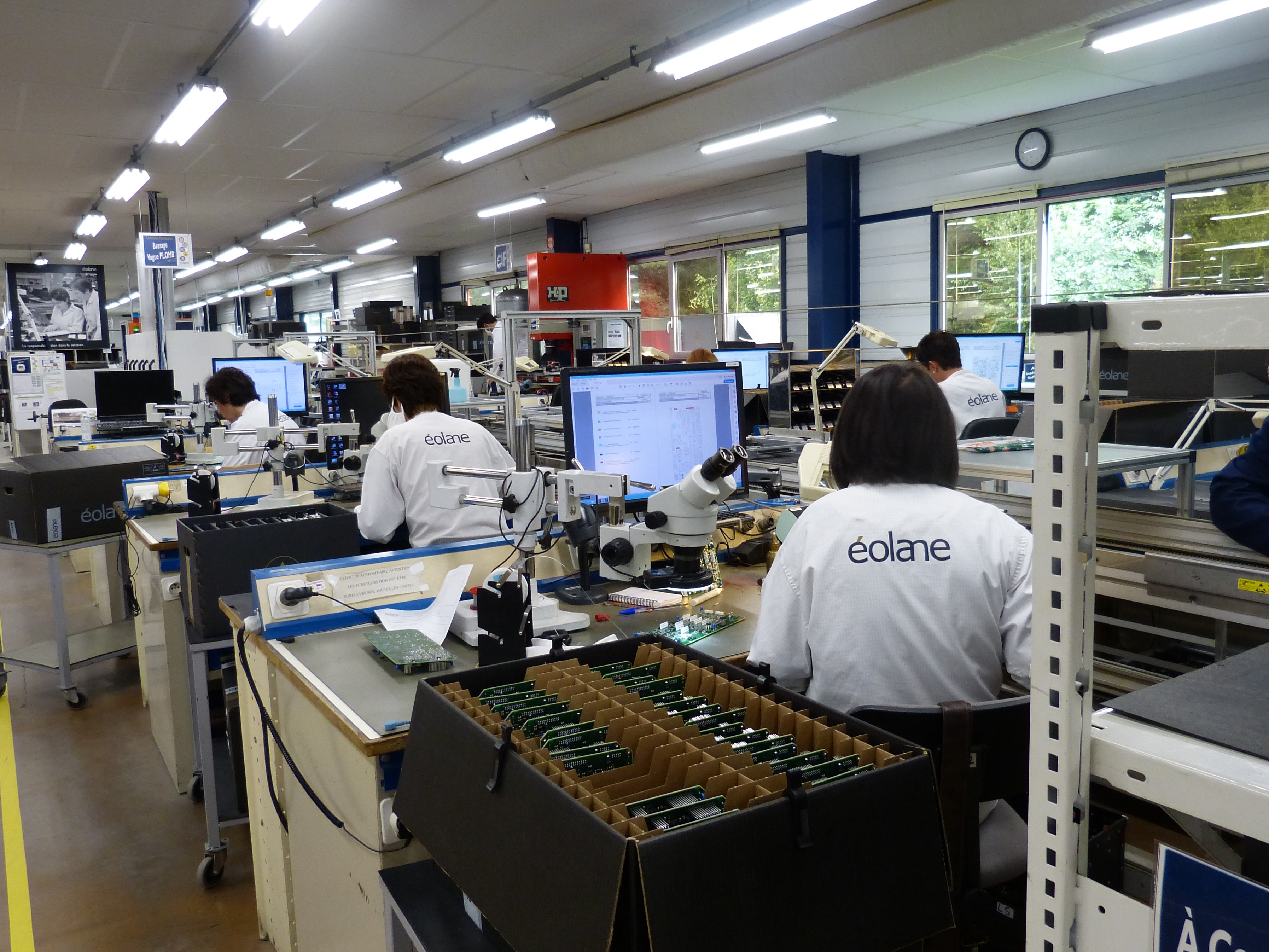 Process IPC A610 Class 3 PCBA Railway, Medical, Nuclear, Energy & Industry 
Complex Integration (sub-assemblies, Inter Connectic) and Cabinets or Racks
From very Small Series / Low recurrence (OF <10pieces) to medium series (OF between 100 and 500pcs)
Test benches development
Power electronic
Services
Testability study, analysis of the test strategy and coverage
Test benches development (from testability analysis, to industrialisation and development of all production test resources)
Industrialisation & Prototyping (Proto Report, FAI)

Prototype / ei manufacturing
NPI-Start of activities, Project management
Development and implementation of custom test benches (HP Vee, Labview…)
Sustainability / Obsolescence management
Possibility of full traceability (Material and MO) at PCBA

Design and production of specific tools (CAO, Machining, 3D printing)
PCB design analysis and component report:

DFMA (Design For Manufacturing and Assembly) : Component layout, PCB routing
DFT (Design For Test) : Coverage and test strategy
AMDEC : Risk analysis
DFC (Design For  Cost)

After sales service (troubleshooting cards and electronic products)
BGA and all types of CMS boxes repair
Specific skills
Special processes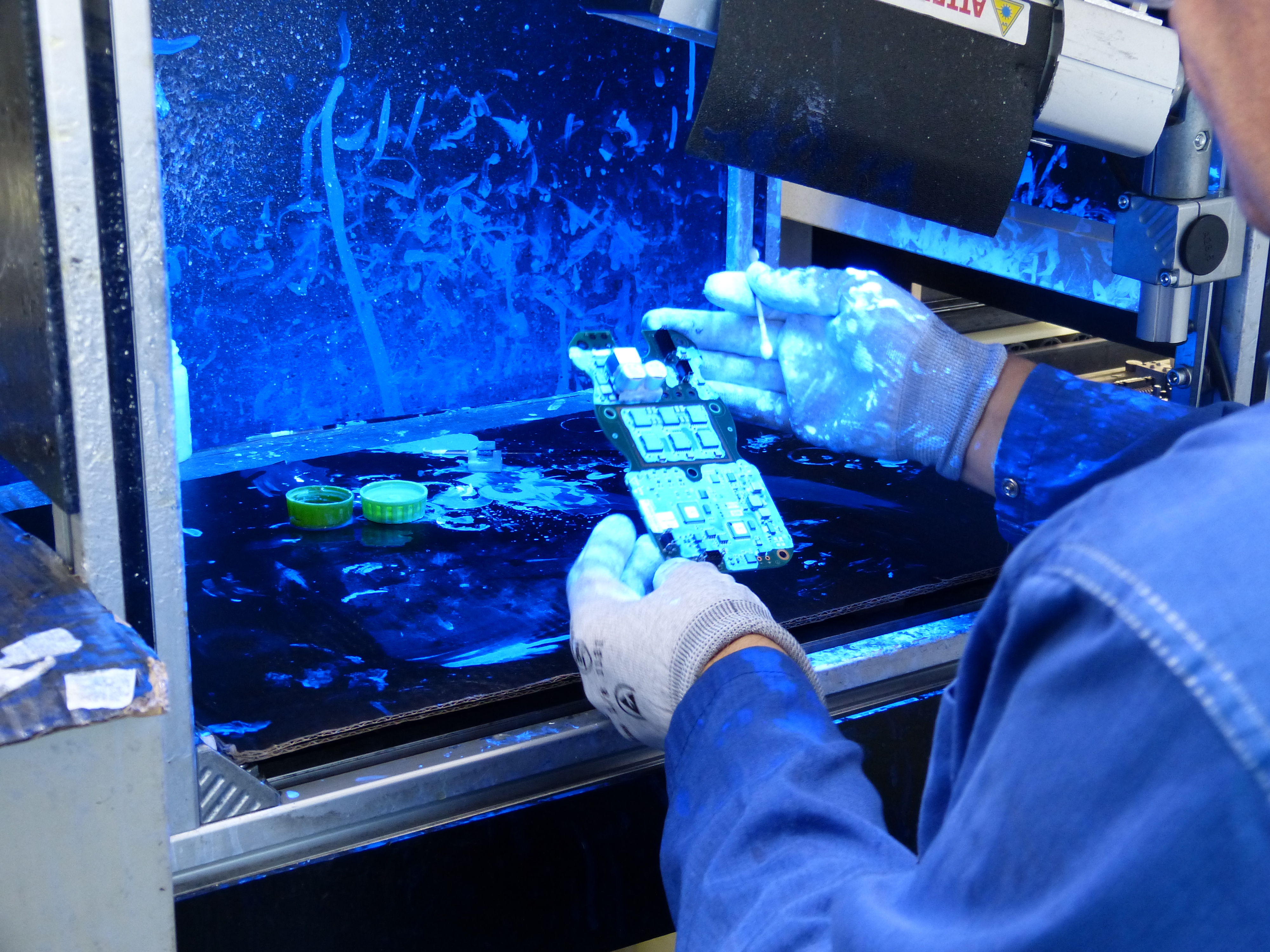 Automatic or manual varnishing
Automatic or manual coating / potting
Static and dynamic debugging (VRT)
Mechanical and chemical stripping
Process Rohs, Lead, inert under nitrogen
Traditional and laser selective soldering
NoClean process
Cleaning process
Wrapping
Tensile tests (crimping)
Faraday cage tests
Ion contamination control
Mastered technologies 
BGA in steps of 0.4 (Capacity to install 0.22)
CMS 0201 box (Qualification OK for 01005)
Exposed-Pad (QFN - LGA)
Edge Mount connectors, Pin in Paste…
Package on Package (POP)
FR4, SMI, Flex, Flex-Rigid …
Press FIT
Large PCBA cabling
Integration mounting
Electromechanics: Integration of complex and high-precision products
Wired: Making cables, harnesses and specific strands
Box, Racks, Chassis...
Production tools
Expert in subcontracting the manufacture of electronic cards from small to medium series, the éolane EAST region has at its disposal a wide range of technologies to support its customers throughout the life cycle of their products.
High speed SMT lines 
Waves soldering (Rohs, SnPb)
1 selective wave 
1 Connection fitting system (Pressfit)
2X10 zones refusal oven
1 SMT production line dedicated to prototypes
3D machine (entry control)
Automatic screen printing with 2D solder paste inspection
Jet printing screen printing equipment
Online optical inspection machines (AOI)
X-ray inspection equipments
Flying probes testers (TAKAYA) 
In-Situ testers (TERADYNE, HP…)
Boundary Scan station
1 SATAN 7 tester + instrumental bays
1 ION CONTAMINATION (UV control)
1 semi automatic BGA repair station
2 dehumidification cabinets (MSL)
1 NC25 automatic cleaning machine
1 automatic varnishing line and 1 manual varnishing room
Automatic and manual potting lines
8 static and dynamic debugging ovens (VRT)
2 Wrapping stations
4 Faraday cages
10 client / product oriented integration areas
4 stations for manual insertion of through components