éolane announces the appointment of Benjamin Gauchenot as Executive Vice President of éolane France, Germany and Morocco, effective March 7, 2023. He will report to Henri Juin, Chairman of the Group.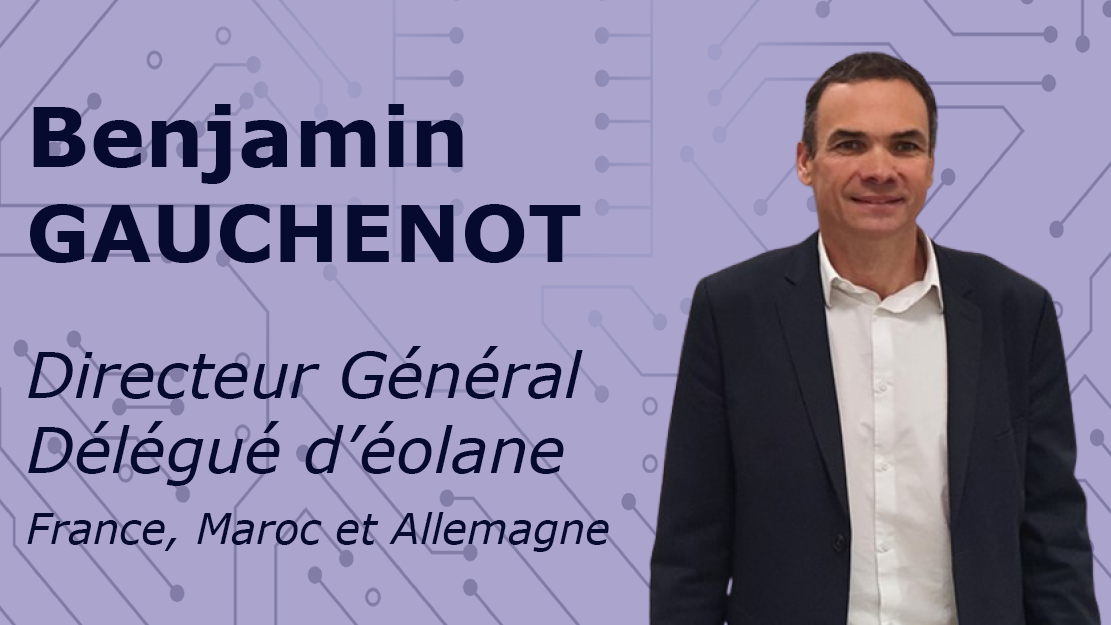 The purpose of this appointment is to continue and accelerate the responsiveness and operational and commercial efficiency of the three French éolane regions (West, Central, East), the R&D activity and the Moroccan and German subsidiaries, at a time that is conducive to their development in line with the Alizés strategic plan launched in 2021.
Benjamin Gauchenot is a graduate of EIGSI and has over 25 years of experience in management positions in French and international industrial groups and EMSs.
This appointment will allow Henri Juin to devote himself to the coordination of all the Group's entities and to the development of its international activities, particularly in Asia and Estonia.
According to Henri Juin: 
In this period of strong growth in our order book, Benjamin's profile is ideal to oversee the planning and execution of production to fully satisfy our customers.
According to Benjamin Gauchenot:
It is with great pleasure that I join the éolane team today. Strong assets such as technical expertise in design and industrialization, production know-how, especially in the assembly of complex systems, and proximity to customers, have convinced me to join a passionate and motivated team. Coming from the world of Operations and EMS, I am particularly sensitive to the customer experience and business know-how. éolane has great resources and I am looking forward to participating, with the whole team, in using them to serve our customers.